Brick-and-mortar retail is an industry that has truly stood the test of time. Despite the pandemic and its widespread effects, the in-person retail experience is not going anywhere. In fact, according to the National Retail Federation, although e-commerce saw all-time highs in 2020, 80% of purchases are still made in-store.
That doesn't mean retail isn't changing, though. COVID-19 has ushered in new trends and technologies to adapt to social distancing and changing consumer behavior, and some are here to stay. There are more trends to come, too, and we're here to predict what we believe some of those trends may be. Here are five retail tech trends to watch out for in 2022.
1. Self-checkout and cashierless stores
You've probably seen self-checkout registers at the grocery store, but retail stores? Yes, it's happening – and we think it'll gain momentum as a retail trend in 2022. Stores like Uniqlo have already adopted the technology, and similar fast-fashion retail stores will likely follow. With consumers wanting less close contact with others in the store, as well as the ongoing labor shortage throughout much of the United States, the technology mitigates two issues in one.
The trend will go beyond self-checkout, too. Amazon Go stores have implemented Just Walk Out technology, which allows shoppers to enter with a credit card, grab what they'd like to purchase, and be automatically charged for those items when they leave the store. No cashiers are necessary! Grocery store chain Kroger is testing similar technologies in its stores, including a "smart cart" with a built-in scale and camera. You better get more tech-savvy if you plan on doing in-person shopping in 2022, and beyond – because the stores sure are!
2. Advanced buy online, pick up in store (BOPIS) technologies
The practice of buying items online and picking them up in-store has been around since long before COVID. However, it saw a huge rise in popularity in 2020 and 2021, both due to necessity and consumer preferences. Shoppers love the convenience, as well as the increased safety.
We think the buy online, pick up in store (BOPIS) trend will continue in 2022, but with more automated, sophisticated technology behind it. These solutions will enable retailers to better manage and fulfill orders, in a way that's simple for both workers and shoppers. Some BOPIS technologies even enable customers to retrieve their orders from a locker, making the experience entirely contactless.
3. Automated in-store returns
Online shoppers may be avoiding brick-and-mortar retail stores to a certain extent, but they don't mind entering them to return items. According to 2019 data from UPS, 39% of consumers in the United States and 42% of consumers in Canada make in-store returns of items purchased online. Those percentages surpass the global average.
As the pandemic continues and more and more consumers want convenience and safety, it will become increasingly important for in-store returns to be as automated and contactless as possible. This is why we believe technologies that allow shoppers to return items without waiting in a long line or interfacing with a cashier will be a hot retail tech trend in 2022. Think automated, self-service return kiosks that let customers skip the wait and do it themselves.
4. Digital signage
The more popular e-commerce becomes, the more customers want the in-store experience to mimic the online one. That's why we think digital signage will be huge in 2022, even more so than years before.
Digital signage creates an electronic, digitized environment that feels familiar and safe to those who also like to shop online. Before even entering the store, window shoppers and passers-by will be drawn to the bright, dynamic screens visible in your establishment. And with the ability to instantly update what's showing on the screens from anywhere, shoppers get the novelty and always up-to-date content they've come to expect in today's age. Price changes? Limited-time sale? New items available? In-store shoppers will know right away – and act on the information, meaning more revenue for you.
5. Electronic shelf labels
Traditional printed shelf labels are analog technology in a digital world. In a similar vein to digital signage, electronic shelf labels allow for the most updated pricing to be displayed at all times. This is becoming ever more important for retailers, as inflation and supply chain woes cause prices to change rapidly. Some electronic shelf label technologies have inventory control mechanisms, too, adding even more valuable functionality. The market research firm IMARC Group expects the global electronic shelf label market to grow at a compound annual growth rate of 16.6% during 2021-2026.
Retail and technology are a match made in heaven when it comes to keeping up with changing consumer demands and adapting to a post-COVID world. Don't let the term "brick-and-mortar" deceive you – it's more like glass-and-screens these days. Technologies like digital signage allow retailers to stay ahead of the curve and satisfy today's digitally-literate, convenience-loving shoppers. Watch this space closely in 2022, and beyond.
---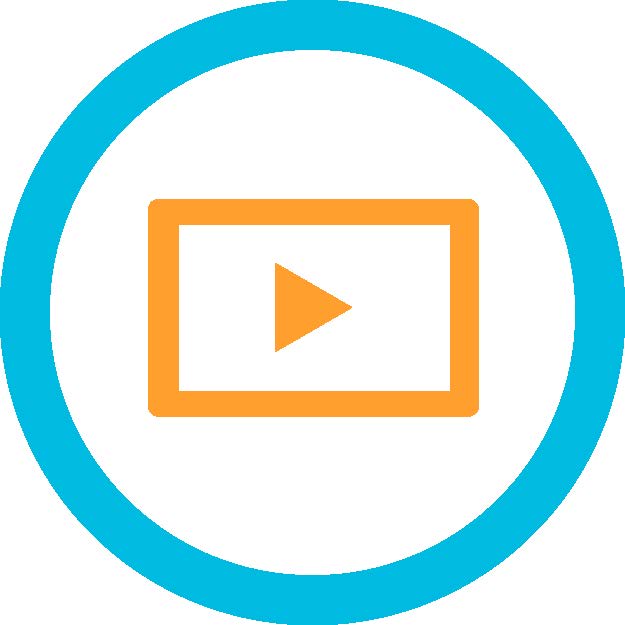 About CrownTV Digital Signage Software
CrownTV digital display software streamlines digital signage management – allowing your team to manage your screens anywhere, anytime, with smart content scheduling, live content previews, and device monitoring. ​Our signage software takes the guesswork out of digital displays, giving businesses the ability to focus on what matters — delivering dynamic content that can't be ignored while sharing consistent marketing messages. Schedule a Demo Today