There's no city quite like New York. It's unique in many ways, and with that comes unique challenges for businesses who call it home. Not to mention that in a city known as one of the top shopping destinations in the world, standards are high and shoppers are selective. How's a business to not only survive in New York City but thrive?
We can't tell businesses exactly what it takes, but we can tell them that extraordinary signage certainly helps. By extraordinary signage, we, of course, mean digital signage. Digital signage meets many of the particular demands facing New York City businesses, who must compete in a city that's large, densely populated, modern and fast-paced. If you can make it here you can make it anywhere, as they say, so it's a worthwhile and rewarding pursuit.
Here are five reasons New York City businesses need digital signage.
1. It drives foot traffic into stores
New York is a pedestrian city. As its inhabitants say in jest, "Nobody drives in New York, there's too much traffic." In fact, the city consistently ranks highest in number of households that are car-free.
Instead, New Yorkers drive with their feet. So how can businesses drive those feet into their stores?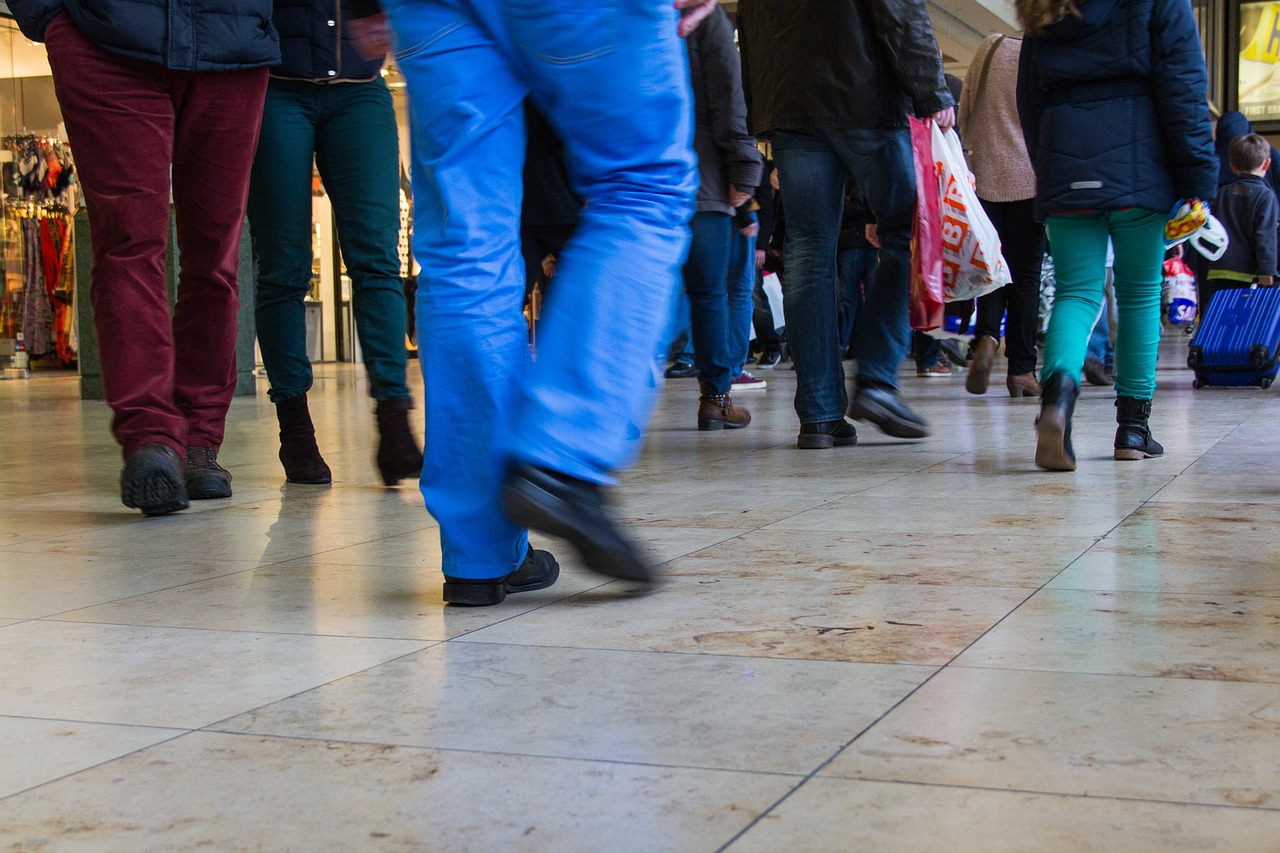 There is plenty of evidence that digital signage helps drive foot traffic into stores. Just take a look at these statistics:
Statistics aside, it just makes sense. New Yorkers may roam the streets with no intention of going shopping or pass by stores while on their way elsewhere. All it takes is something that diverts their attention – like a vibrant digital sign – to turn mere passers-by into paying customers in your store. Each seemingly preoccupied pedestrian represents an opportunity for a new customer, and digital signage allows businesses to seize those opportunities.
2. It fits NYC's culture of modernity and vibrancy
New Yorkers are no strangers to digital signage, from the larger-than-life displays of Times Square to interactive kiosks on subway platforms. That's because the world looks to New York City as an authority on what's modern and cutting-edge, not just in fashion, dining and art but also technology. Digital signage allows Big Apple businesses to fit this culture of modernity, whether they're the MTA or a brick-and-mortar shop. It fits shoppers' perception of New York City businesses being contemporary and forward-thinking.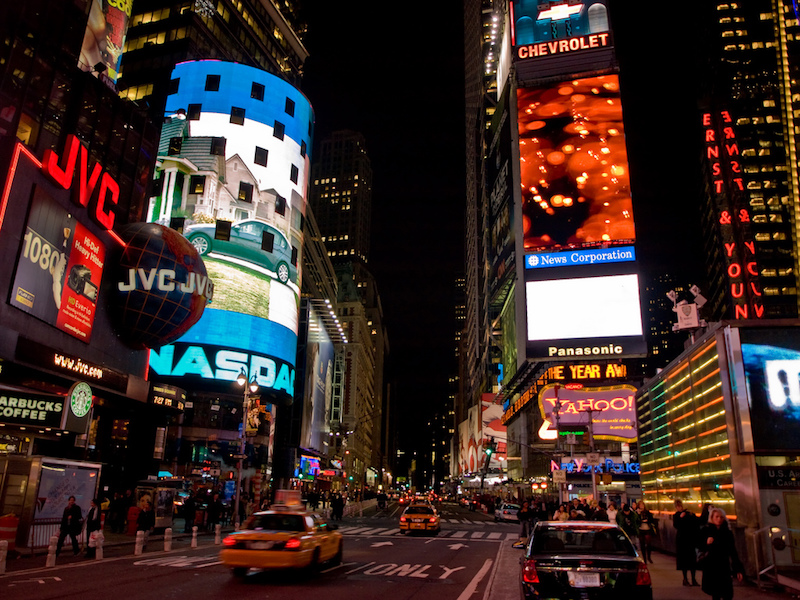 New York City also has a culture of vibrancy, hence its reputation as the "center of the universe" or "the city that never sleeps". It's a place where the only constant is change and there's rarely a dull moment. The dynamic, animated, colorful nature of digital signage is harmonious with the city's nonstop energy, giving businesses another way to look like they belong.
3. It helps businesses stand out
The jam-packed blocks of Manhattan are full of stores for New Yorkers to browse. Almost every major chain has a presence in the city, alongside countless small and medium-sized businesses. Manhattan has a Starbucks every 5.6 blocks, and New York City ranks second behind Los Angeles in number of small businesses.
The sheer nature of capitalism coupled with the city's crowded, busy economic landscape means one thing: New York City businesses face fiercer competition than they would in other cities.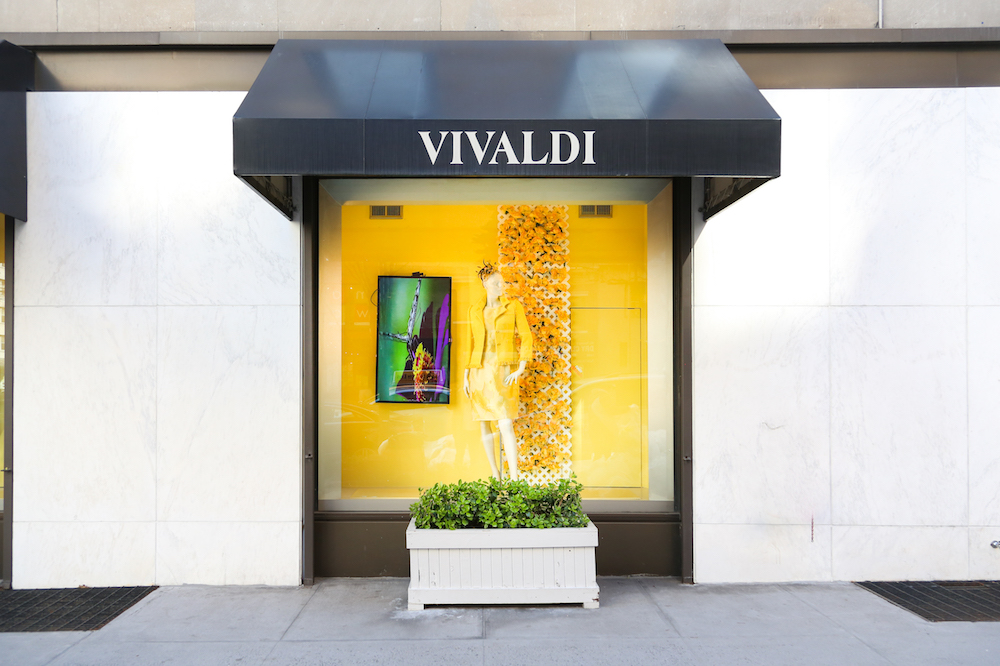 Before any business can compete for shoppers' wallets, it must first win their attention, which requires standing out from the crowd. Digital signage, with its novelty, dynamism and allure, is an excellent way to do so. Chances are every other store on your block uses printed signage, giving you an opportunity to distinguish yourself by opting for digital signage. A three-month study by Intel even found that digital signage earns 400% more views than static signs.
4. It conveys information in a New York minute
New York City is famously fast-paced, hence the term "New York minute". Inhabitants are also selective in what they do and do not pay attention to, due to the countless sights, sounds, and distractions the city provides. Therefore, in addition to having to vie for New Yorkers' attention, NYC businesses must communicate quickly. Digital signage allows them to do both.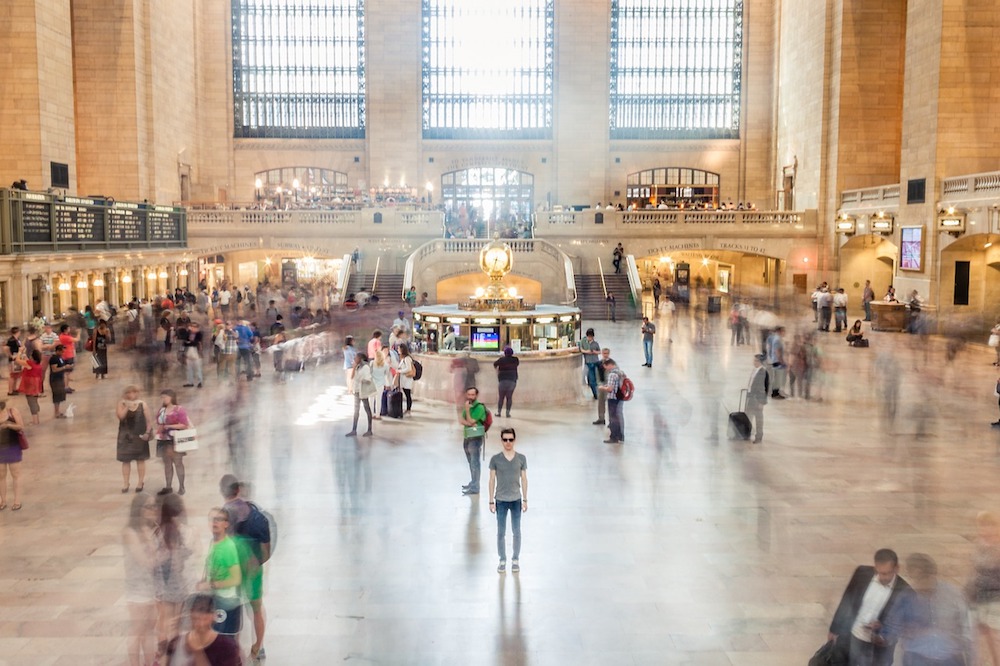 A commonly cited statistic says the brain processes images 60,000 times faster than it processes text. Neuroscientists at MIT also found that the human brain can process entire images that were seen for as little as 13 milliseconds. Printed signage can display images too, but digital signage can rotate hundreds of different images on a single screen. It can broadcast video as well, a minute of which being equivalent to 1.8 million words according to Forrester Research.
5. It keeps up with the city's fast pace
When you set up shop in a fast-paced city like New York, your signage needs to stay on pace too. Trends, seasons, sales, and inventory will rapidly change, calling for signage that can quickly reflect these changes.
Updating digital signage content takes much less time than changing out printed signs. Just log into your online dashboard from any internet-connected device, make the necessary changes, and your display(s) will update almost instantly. You don't even have to be near your displays to update them.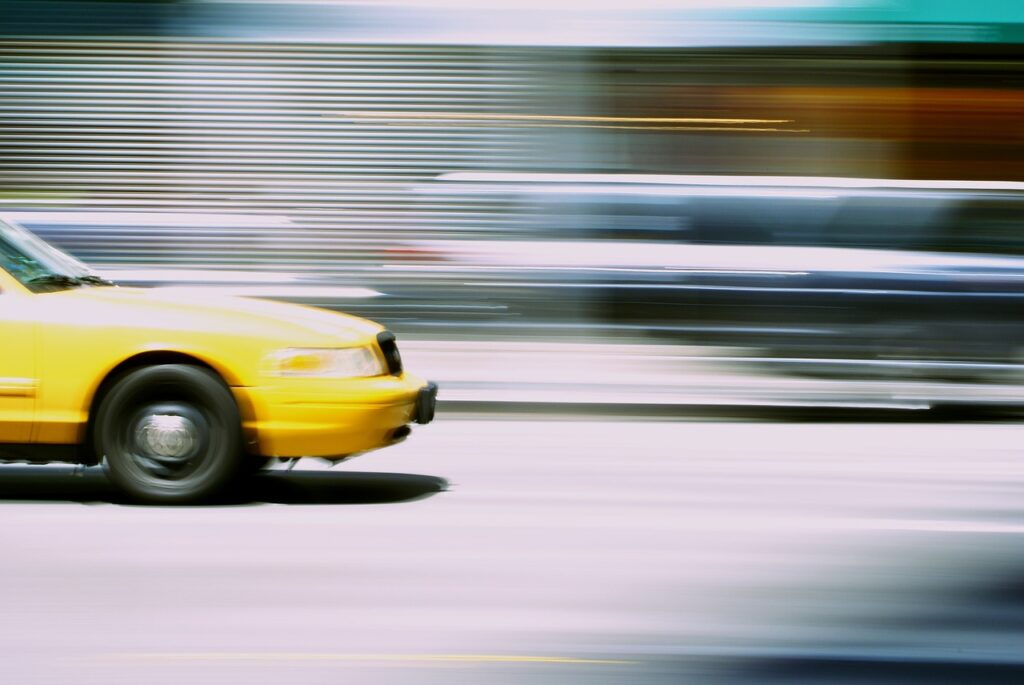 Printed signs are more laborious, time-consuming and costly to update. They can't keep up with the rate at which change occurs in New York City. You want potential customers to walk by your store and see your freshest and latest collections, prices, sales, promotions, ads, etc. You wouldn't want them to see outdated content that no longer applies, only because you couldn't change your signage fast enough. Digital signage eliminates this problem, helping you gratify both the fast pace and keen fashion sense of New Yorkers and their lifestyles.
Conclusion
It takes a special mix of swiftness, adaptability, and individuality to make it in a city like New York. Digital signage embodies these characteristics in and of itself and helps businesses embody them too. It provides an advantage no matter which city it operates in, but especially one where businesses are so highly rewarded for their innovation and eccentricity.
CrownTV is proud to call New York City home for the past six years. No matter where your business is located, request a demo of our digital signage solution if you'd like to see how it can fit your particular needs.