At this point, it's hard to avoid the news and worldwide conversation regarding the coronavirus (COVID-19) outbreak. You may think digital signage has little or no role to play in it all, but it can actually be a valuable tool to keep the members of your workplace, business or organization safe, informed, healthy and happy. Here are a few ways to do so.
Stay on top of the news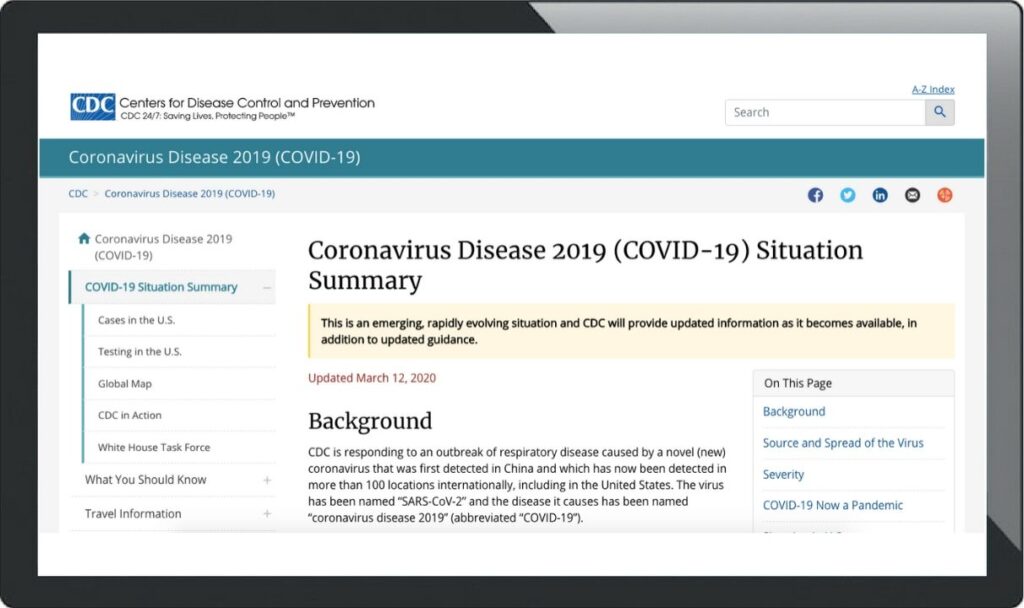 The coronavirus outbreak is an ongoing current event, making it important to stay up to date with the latest information (and from the right sources, of course). Through CrownTV's digital signage dashboard, there are three ways to follow and display the latest coronavirus news on your screens:
RSS feed: Follow ones from the World Health Organization (WHO) or Centers for Disease Control (CDC). You can display the feed full screen or as a widget.
Twitter or Instagram: Use a hashtag wall to follow a hashtag such as #CoronavirusPandemic or #Covid_19 and display the latest posts on the issue. You can also display the latest Instagram posts from the CDC or WHO.
Web page: Display a website you trust and have it auto-refresh at your desired frequency.
Give healthy reminders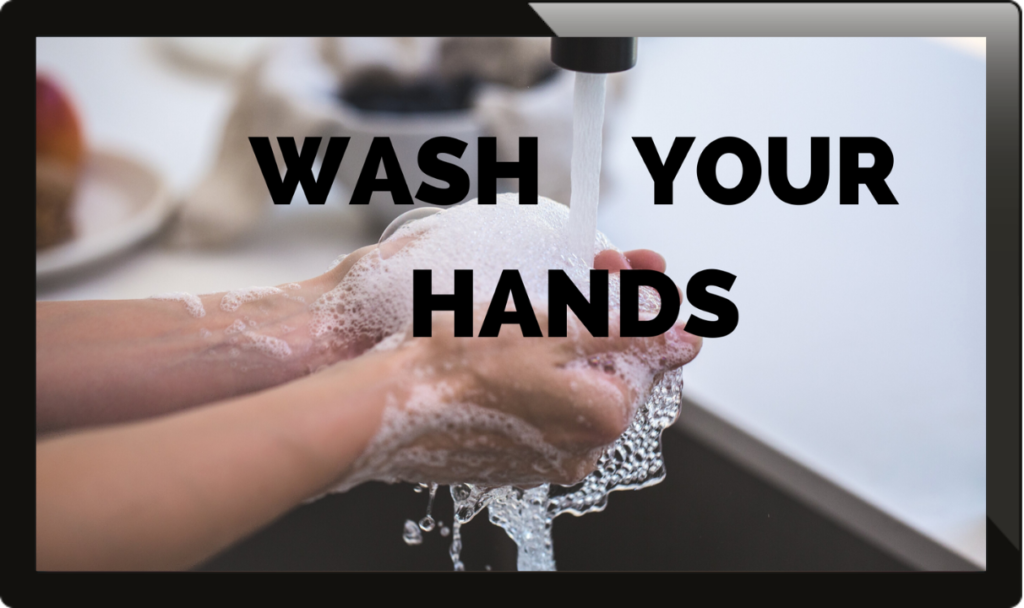 By now you're probably tired of being reminded to wash your hands, avoid touching your face and cover your cough. However, these actions are vital – and digital signage can help keep them top of mind for everyone. Make sure the graphics remind people to:
Wash their hands with soap and warm water
Wash hands for at least 20 seconds – you can even list songs with 20-second choruses to sing while washing!
Avoid touching the face, especially the eyes, nose and mouth
Cover all coughs and sneezes
Stay home if they are feeling ill
Use the Image Slideshow feature on the dashboard to display these graphics and help everyone keep healthy habits.
No time to make your own graphics? These ones are on us! (Click on the image to enlarge, then right-click to download.)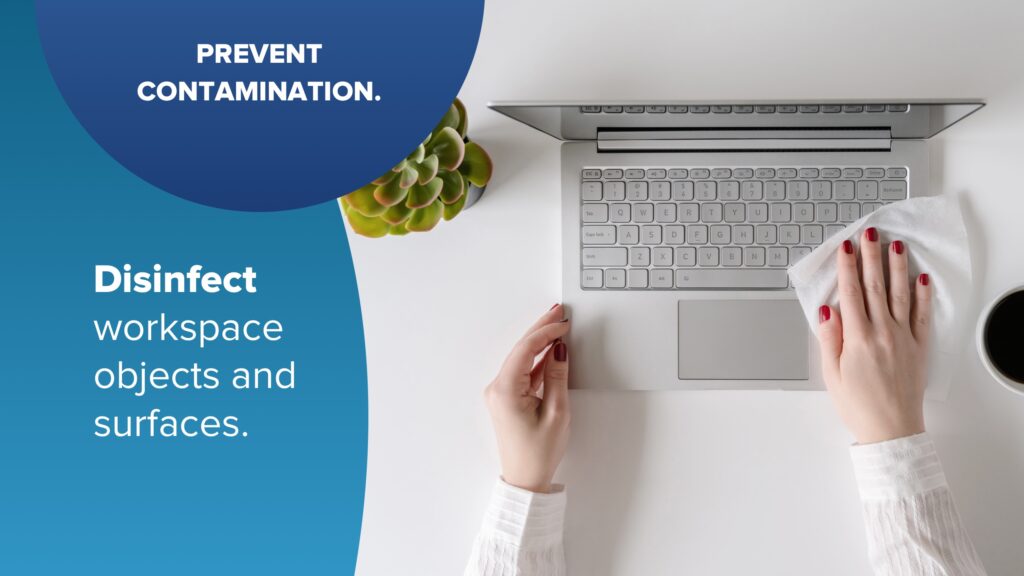 Lighten the mood
Laughter is medicine, especially in anxiety-inducing times like these. Provide a little comic relief by displaying coronavirus memes! The hashtag #coronavirusmemes already has nearly 40,000 posts on Instagram. Use an Instagram hashtag wall to display posts using the hashtag and give everyone some much needed laughs.
Stay healthy!
No matter how you're handling the coronavirus outbreak, we wish you health, wealth and happiness. Stay safe and stay informed!