With over 500 exhibitors and 63,000 salon owners, managers and beauty professionals in attendance, the 2016 International Beauty Show held on March 6-8 was the place to be for all things beauty. Attendees were hungry to expand their networks, build their skills and discover the latest and greatest ways to grow their businesses. CrownTV, a trusted choice for salon digital signage among big names like L'Oréal and Kérastase, took the opportunity to showcase its technologies to more beauty industry professionals.
The event, held at the Javits Convention Center in New York City, was a prime opportunity for CrownTV to share how its digital signage technology can add a modern aesthetic to salons and spas and attract customers. The company's presence at the event represented the intersection between beauty brands, technology and social media that is now more relevant than ever. Attendees especially enjoyed the CrownTV booth's Selfie Station, a digital display where they could take their photo and have it shared on social media.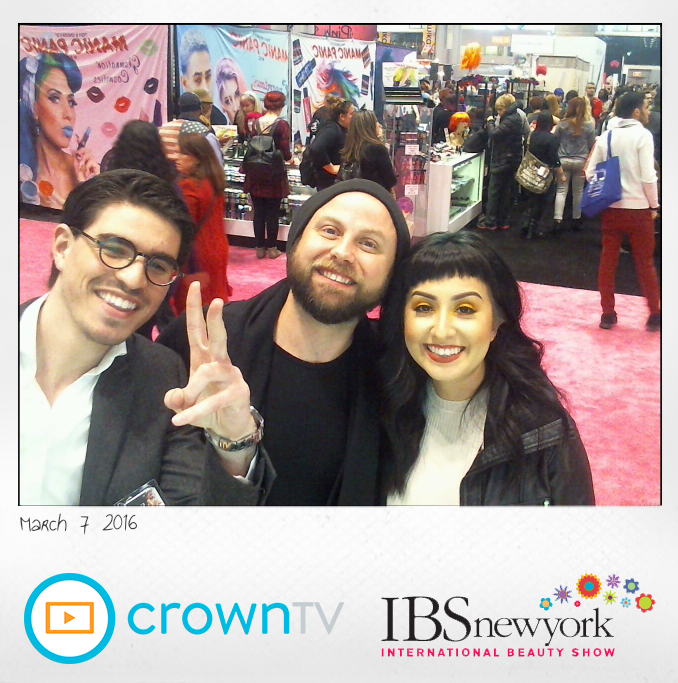 The CrownTV booth demonstrated how and why digital signage is particularly well-suited for salons, spas and other beauty industry businesses, where aesthetics are key and brands must be able to visually communicate their expertise. Digital displays enable such brands to vibrantly showcase their best work and advertise their products and services in a way that secures attention.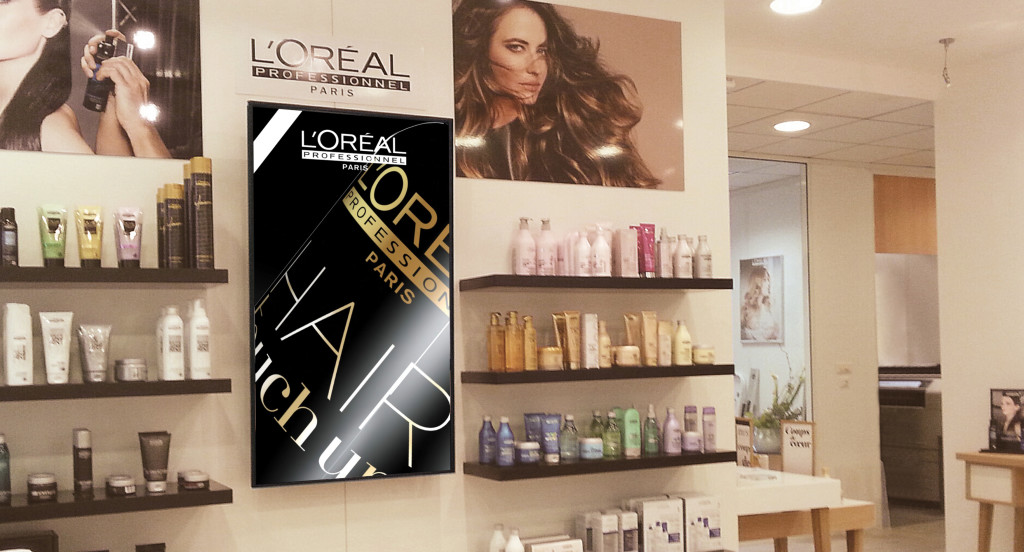 L'Oréal, which has equipped 48 of its partner salons with CrownTV digital signage, is keenly aware of the advantages digital displays can bring for salons. "The window display plays a crucial role in the client coming to the salon. It must make the client want to go into the salon based on the information about the salon, on its expertise, on brands and innovations. It's why we recommend digitalization so that it will be impactful and attractive," Tania Ruaut, Director of Retail for L'Oréal, told CrownTV. L'Oréal has made digital signage an important component of its new Salon Emotion program, a pioneer effort to support the development of the hairdressing industry in Europe through modernizing salons, enhancing the customer experience and promoting access to finance.
Cutler Salon, another satisfied CrownTV customer in the beauty sector, found the technology useful for engaging its customers with the salon's recent work and the latest industry trends. "Having a platform to showcase our behind-the-scenes work at Fashion Week has been a great talking point for our guests and keeps them engaged with the latest runway and beauty trends," remarked Jeff Vicente, Cutler Salon's General Manager. "Having Instagram seamlessly beamed to the CrownTV displays has been fantastic and reminds me to update our Instagram on a daily basis."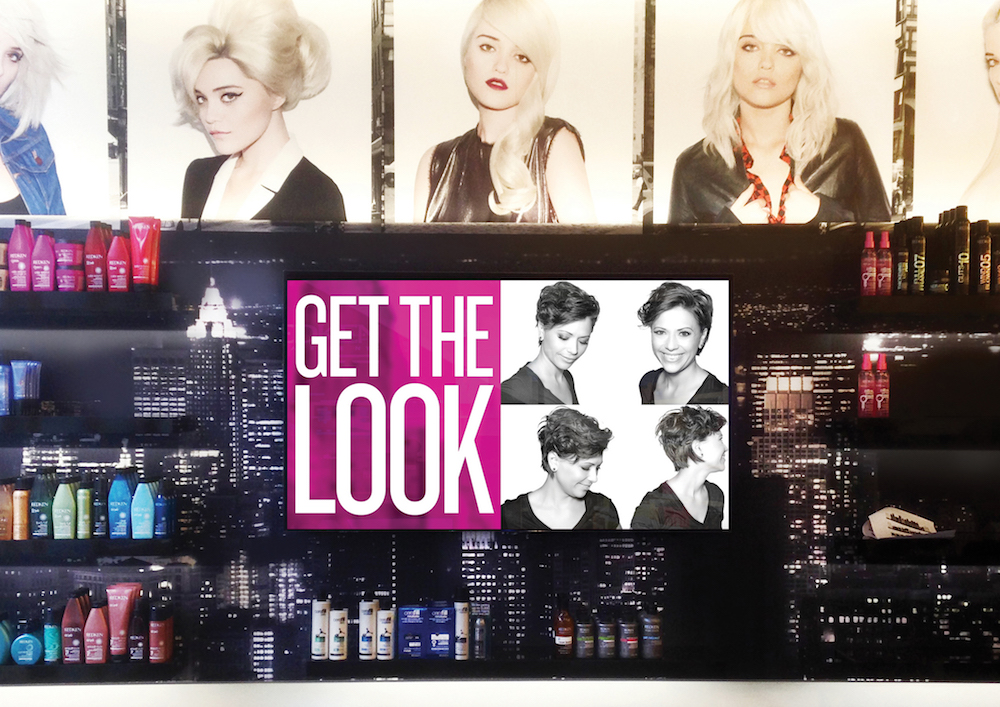 In addition to its standard digital displays and selfie feature, CrownTV also exhibited its tablet technology, a touchscreen, built-in digital signage solution also uniquely beneficial for salons and spas. By installing these tablets near checkout, retail shelving and reception areas, salons and spas can promote their products, services and specials right at the point of sale, triggering impulse buys.
Other features that salons and spas may find valuable for their business include:
Social media integration – Salons and spas can display live Facebook, Twitter and Instagram feeds of customers' photos of their new look, engaging audiences in the establishment or at an event.
Scheduling – Managers can schedule content to only display during the hours their salon or spa is open and have it turn on and off automatically.
Custom branded templates – CrownTV's designers can create templates for images or video clips customized to a salon or spa's brand, allowing them to easily share announcements and other information without having to create new graphics each time.
Even salons and spas need makeovers at times, and digital signage offers one of the most innovative, alluring, profitable solutions out there. In an industry fixated on keeping up with the latest trends, shouldn't technology trends be a priority as well? CrownTV's simple digital signage software allows beauty businesses to flaunt their handiwork and grow their clientele while continuing to focus on what they do best: making others look and feel great.
---
You don't have to attend a trade show to get a feel for our technology – request an online demo today.