Trade shows. Love them or hate them, they're a can't-miss chance to network, showcase your business and get in front of potential new customers. For retailers in particular, trade shows are a great opportunity to discover the latest trends and technologies that are reinventing retail.
With so many events to choose from and not enough days in the year to visit them all, we've found the 10 best trade shows in the United States for retailers to attend.
1. RetailX

Chicago, IL
RetailX, presented by the Internet Retailer Conference + Exhibition (IRCE) and GlobalShop, is where exhibitors go to optimize their business in a transforming retail landscape and seek both online and offline solutions. 2019 attending companies included Amazon, eBay, UNIQLO, Express, Dillard's, Target and more. Attend informative sessions like "The Technology Your Peers Have That You Don't", "What Does Mobile-First Mean for Stores in 2020 and Beyond?" and "Why Ecommerce Players Are Going Physical". Joan King, Senior VP of eCommerce and International at Crate & Barrel, will be one of the 2020 keynote speakers.
2. NRF: Retail's Big Show & Expo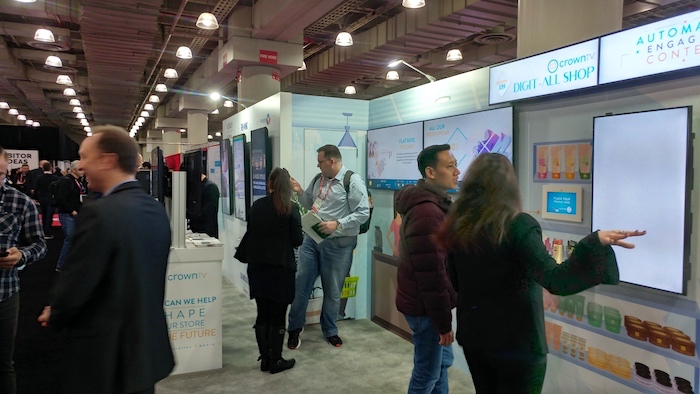 New York, NY
It doesn't get bigger than Retail's Big Show – in fact, it's the world's largest retail conference and expo. Held at the enormous Jacob K. Javits Convention Center, you'll have 275,000 sqft to explore innovative technologies, learn about groundbreaking solutions and connect with over 40,000 retail visionaries. The networking opportunities extend beyond the trade show floor – there are parties, workshops, VC meetings, an international reception and more. The full agenda includes hundreds of events. 2020's show will feature speakers from Microsoft, Best Buy, Starbucks, Crate & Barrel, Nordstrom and others.
3. eTail West / eTail East

Palm Springs, CA / Boston, MA
eTail is more than just a trade show – it's a four-day retreat where online and multi-channel retailers discover the most disruptive eCommerce content and technology. eTail West takes place in Palm Springs, CA earlier in the year, while eTail East takes place in Boston later in the year. Networking opportunities are abundant, but the focus is on learning and gathering valuable takeways. 2020 speakers include C-level executives from Zappos, Williams-Sonoma, Nike, Etsy, Walgreens and more.
4. Shoptalk

Las Vegas, NV
Although it's relatively new on the scene, Shoptalk has quickly become one of the world's largest retail conferences. The diverse cohort of attendees includes established retailers and brands, startups, tech companies, investors, real estate operators, media, Wall Street analyst firms and more. Shoptalk also prides itself on delivering exclusive insights. 2020's show will feature Shoptalk Original Content: independent research, data, frameworks, benchmarking studies and visual guides developed in-house by the Shoptalk team. There's also an opportunity to participate in various educational programs and qualify for their Annual Retail Education Certificate. The 2020 conference will have an all-women speaker lineup, including leading ladies from Athleta, DSW, Glossier, J.Crew, Macy's, Overstock, REI, Walmart and more.
5. ICX Summit

Columbus, OH
The ICX Summit is intended for B2C businesses with an interest in interactive technologies to enhance the customer experience (CX). Professionals in retail, restaurants, banks, hotels and other relevant industries attend to learn from leading CX innovators about what's working and what's not. It's a smaller conference among this list, but highly targeted and impactful. 2020 sessions will include gems like "Flagship Stores: Are They Worth the Investment?", "Removing Friction From the Customer Journey" and "AI and Machine Learning: Where Are We Now?", as well as speakers from Bank of America, Under Armour, Mall of America and Taco Bell.
6. Future Stores Miami

Miami, FL
Future Stores is all about improving the in-store experience and "balancing high tech with high touch." The annual Miami event is catered toward senior retail executives in operations, design, digital, and technology. Don't miss the Store Tours, where attendees can get walk-throughs of top Miami flagship stores (2020 featured Scotch & Soda, Brickell City Centre and Rebag) and see the latest technology and experiential in-store trends they're trying out.
7. NRF NXT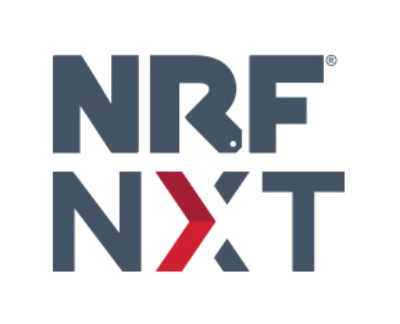 Dana Point, CA
NRF NXT is "retail's digital deep dive," taking an in-depth look at the latest eCommerce and digital marketing trends. Attendees can enjoy member-curated sessions, small group workshops and peer-to-peer networking. Topics of focus include data analytics and testing, supply chain, customer experience, leadership, marketing and social, and digital transformation and disruption. NRF NXT also relies on a learning model involving keynote sessions, case studies and deep dives. So far, 2020's speakers include names from Marriott International and Celebrity Cruises.
8. Independent Retailer Conference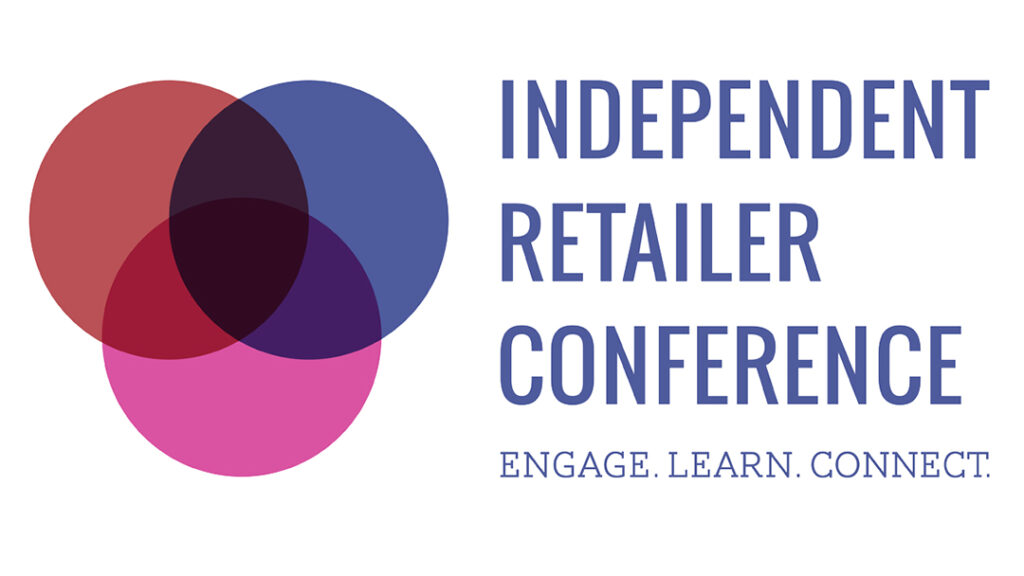 Las Vegas, NV
This one's for the indie retailers out there looking to discover new market data, realistic insights and practical solutions for their small business. The Independent Retailer Conference is an educational, interactive show delivering tailored expertise in the areas of store operations, marketing, publicity, merchandising and more. It's part of the larger ASD Market Week, which brings together 45,000 buyers from over 90 countries each year. Attend over 50 sessions and meet industry thought leaders and service providers offering valuable knowledge, one-on-one discussions and business solution demonstrations.
9. PSFK's Future of Retail Conference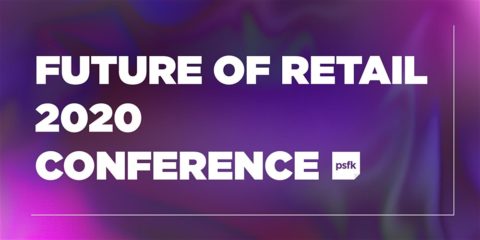 New York, NY
If you're looking for quick yet value-packed conference to attend, the half-day PSFK's Future of Retail Conference is just for you. You'll learn how an advanced mix of data, delivery logistics and connected technology is powering today's hyper-personalized retail experience. Experts both at emerging startups and leading corporations provide inspiring content each year. Attendees are typically involved in the creation of the retail and service experiences online, on mobile and in-store, from retailers, brands and agencies to technology companies and service providers. 2020 included keynote speakers from Zola, WeWork, Match.com and the Museum of Ice Cream!
10. NRFtech

Dana Point, CA
Yes, it's yet another NRF event, but it's too good to leave out. NRFtech is retail's premier technology summit, a 2.5-day event allowing retail CIOs, CTOs, senior technology executives and startups to explore the latest retail technology trends and network with industry peers. Attendees can discover new technologies and possibilities to improve the customer experience and gain a competitive advantage. Speakers at the 2019 event came from tech giants such as Facebook, Google and Salesforce.
Look out for digital signage
If there's one technology all of these trade shows should be talking about, it's digital signage. It's transforming retail in many ways, but mainly by giving retailers the ability to focus on what matters: displaying dynamic, captivating content across stores while delivering consistent marketing messages. CrownTV's award-winning digital signage software streamlines this process, allowing teams to manage displays anywhere, anytime with scheduling, live previews and device monitoring. Watch the video below for more info or request a demo.
CrownTV Overview 2019 from CrownTV on Vimeo.