The ways we conduct marketing and communications may change over time, but the principles behind them don't. That explains why a fifteen-year-old article in Harvard Business Review, titled "Selling the Brand Inside", still rings true today. That's right: a business-related article originally published in January 2002 is still relevant and useful in 2017.
The article is by Colin Mitchell, formerly a senior partner at advertising agency Ogilvy & Mather and now Global Brand VP at McDonald's, and it discusses internal marketing. Internal marketing, just like it sounds, is marketing that occurs within a business or organization.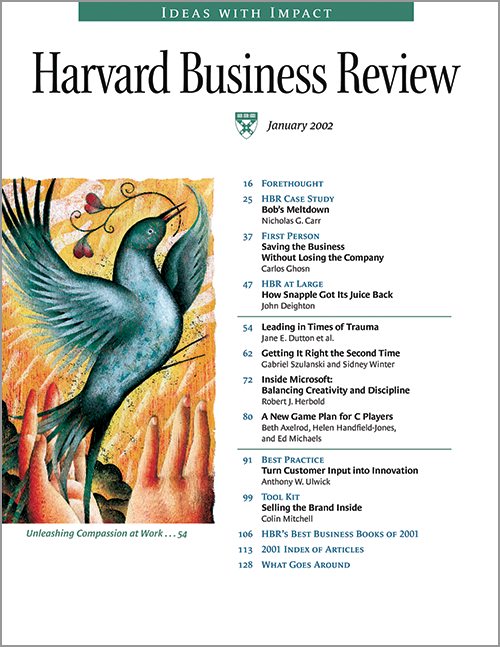 If your business is thinking of launching an internal marketing campaign, it's important to have a strategy in place, just like you would for an external campaign. We've used Mitchell's insights from the HBR article, as well as our own expertise on internal communications, to compile five steps to creating an internal marketing strategy.
First, what is internal marketing exactly, and why does it matter?
What is internal marketing and why is it important?
Internal marketing is when a business markets its products, services and brand to its own employees. Instead of "selling" to consumers (external marketing), the business sells to its employees, treating them like internal consumers — which they are.
Internal marketing is important because, firstly, it leads to more employee engagement. It's one thing for an employee to work for your company in exchange for a paycheck, but another for them to truly believe in your company and what it does. When the latter is the case, employees are "motivated to work harder and their loyalty to the company increases," Mitchell writes. Engaged employees are also happier employees.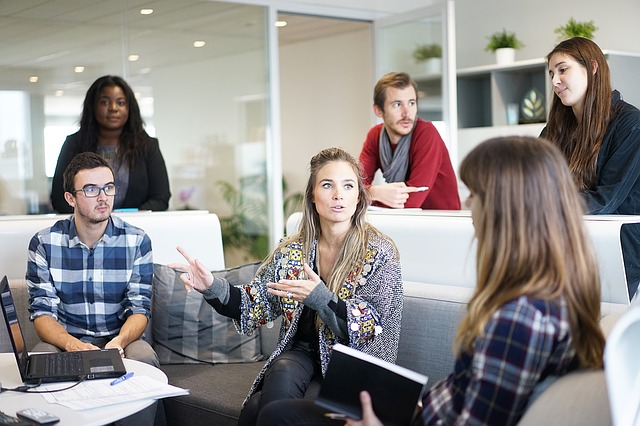 Secondly, engaged employees who believe in the brand make better salespeople and marketers. They become brand ambassadors who vouch for your business and its product, both on and off the clock. This increases your bottom line while fostering healthy morale and company culture.
Now that you know what it is, here are five steps to formulating your internal marketing strategy.
Step 1: Assemble the best team for the job
Internal marketing doesn't happen on its own. It often falls into the hands of the HR department, but Mitchell believes this is a mistake. HR professionals know how to inform employees of what's going on with the company, but don't have the necessary skills for marketing initiatives. The intent must be to sell, not tell.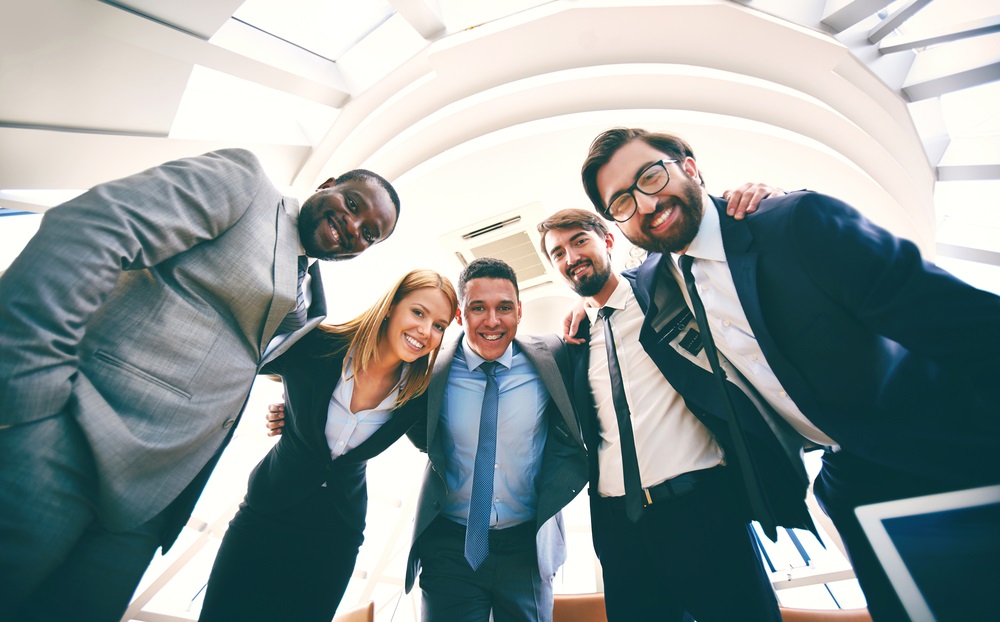 Choose one or more of your employees, preferably from those with a marketing background, to work on the internal marketing project. Make sure whoever's chosen knows how to sell rather than tell, but most importantly, ensure they know the brand inside and out. It may end up being you, the business leader, or other members of upper management who take on the project. If it's other employees, you may need to give them a lot of direction and guidance. However you do it, get everyone on the same page before moving forward.
Step 2: Assess your current internal marketing (even if it's nonexistent)
In order to properly strategize your internal marketing, it's wise to first assess where you currently stand with it. You can then formulate your strategy according to what you're doing well, poorly or not at all, which will make your campaign more targeted and informed.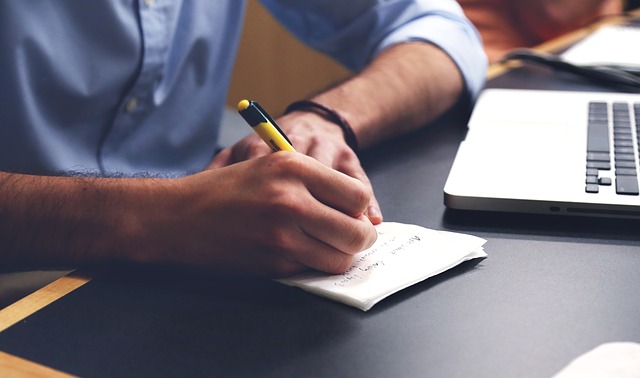 We've lauded the practice of doing internal surveys before, and we're about to do it again. Use an online tool like SurveyMonkey to anonymously ask your team some questions regarding your current internal branding — even if you believe there isn't any. We recommend using Likert items — statements followed by a scale ranging from "Strongly Agree" to "Strongly Disagree" — like the following:
I'm familiar with [company name]'s branding, advertising and messaging.
I would personally use or recommend [company name]'s products/services, even if I were not employed by them.
[Company name]'s brand vision and products/services inspire me to do my best work.
I believe in [company name]'s brand.
I'm proud to be a member of the [company name] team.
Once you've gathered responses, use them to identify your internal branding strengths and weaknesses. Focus your efforts in the appropriate areas from this step forward.
Step 3: Align your internal and external marketing
One of the oldest and most pervasive pain points in business is the lack of alignment between sales and marketing. Internal marketers often encounter a similar problem: the misalignment of internal and external marketing.
Why is this a problem? According to Mitchell, it "can be very confusing, and it threatens employees' perceptions of the company's integrity." If your company is telling employees one thing but the outside world another, employees' faith in the brand may suffer. Consequently, their engagement may suffer too. It can be felt externally as well, as it could lead to employees sending mixed messages to customers.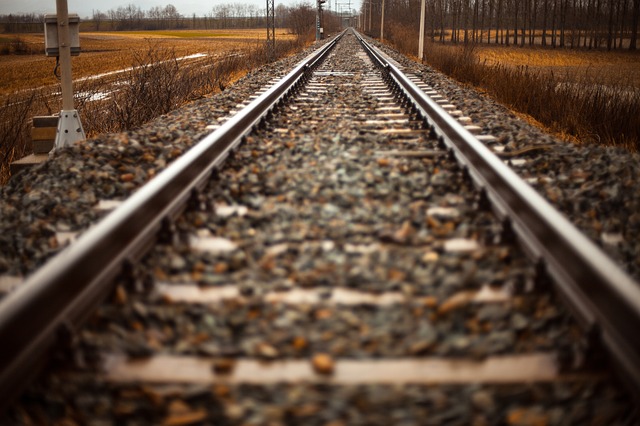 Encourage your internal marketing task force to do the proper research and meet with the appropriate colleagues to align the messaging. It doesn't have to be exactly the same — internal messaging requires different language than external — but the overall message should be consistent. Make sure the alignment is there before the team begins creating materials for the campaign, which is the next step in the process.
Step 4: Create materials
Now that you have your internal marketing aligned with external, it's time to turn it into concrete materials that you can communicate to your team. Mitchell recommends using your team's everyday experiences at work, like checking email or attending meetings. That way they're immersed in the brand, making it harder to tune out.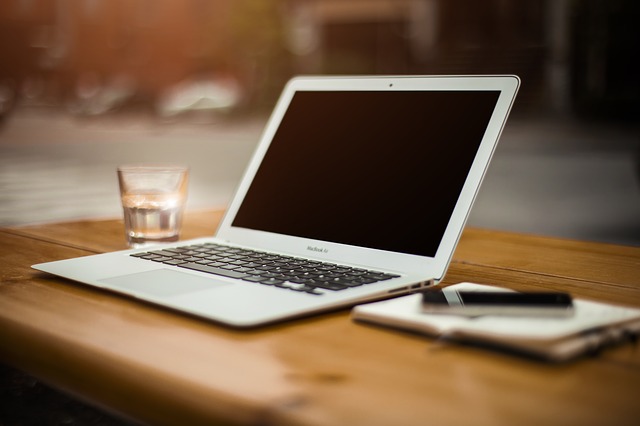 Some ideas:
Internal newsletter: Create a newsletter to circulate only to your team. Use it to educate them on your brand, products, services, values, goals, etc. Make it interesting by including sections like history, trivia, interesting facts, quotes, images or video.
In-person meetings: This one may be a little oldschool, but if you regularly conduct meetings and find that they're successful, call a meeting to discuss the new internal branding effort. Be sure to allow time for questions and discussion.
Video: Create an internal infomercial that conveys the campaign's major points. There's no better platform for merging audio, imagery and text all in one place.
Digital signage: Display internal branding materials like graphics or video on digital screens throughout the office.
Whatever platform(s) you choose, make sure the content is highly personalized. You want your employees to feel individually valued, which leads to more feelings of engagement.
Step 5: Execute
As Nike would say, just do it. Distribute the materials you've created — but don't end it there. Be open to feedback from the rest of your team, so you can tweak the campaign as needed and fill up any holes in it. You can survey them again, hold a meeting, or even create a Slack channel just for discussing the campaign. Listen to the feedback, then act on it.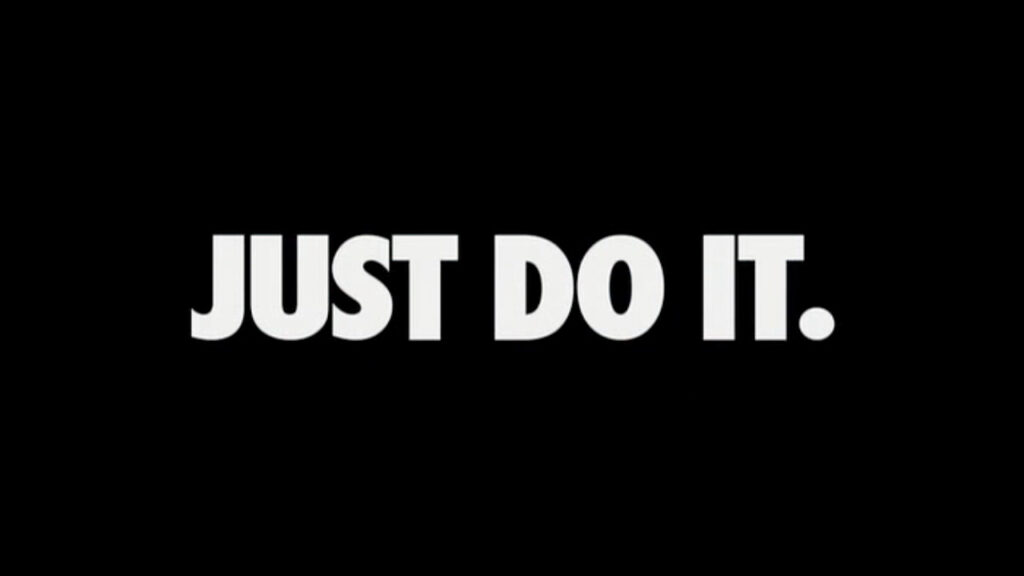 Conclusion
A brand is a living, breathing entity. Therefore, so is internal marketing strategy. The work doesn't end with step 5. If the brand pivots, so does your internal marketing strategy. The only constant you'll encounter in the process is change itself.
If you're considering digital signage as an internal marketing tool, CrownTV can help. Contact us and ask about our digital signage solutions and custom-branded content templates.