A small yet mighty
digital signage player
Patented and developed by CrownTV, the CrownUP player has been specially designed to meet the needs of a dynamic and impactful digital signage showcase. Its integrated, self-managed, sequential electronics guarantee you a high-performance, consistent, reliable display on all of your screens.
Get Demo
Scroll down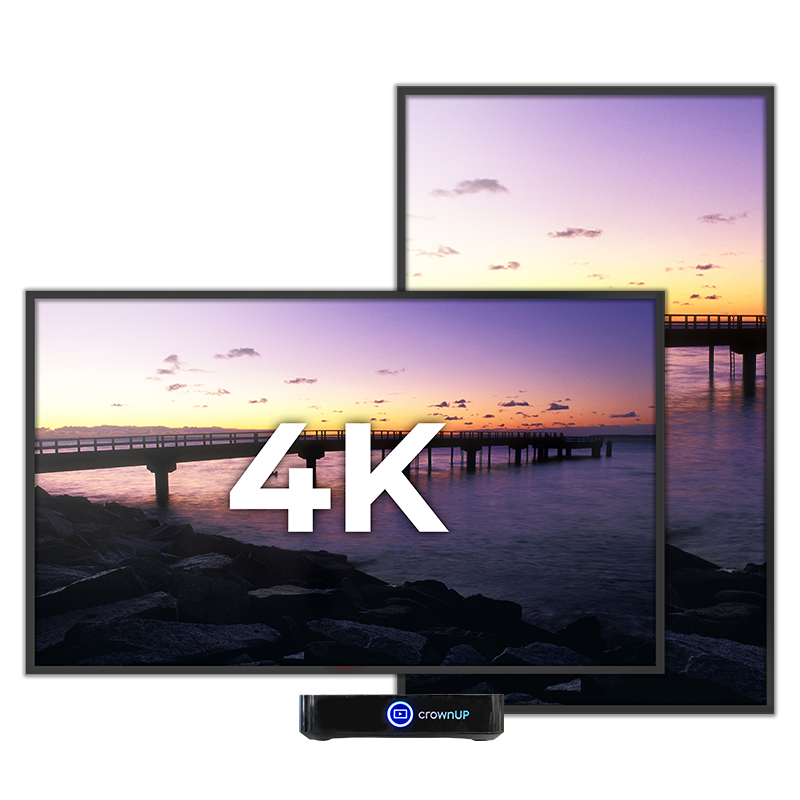 Optimal display without
interruption
Our CrownUP player does not rely on streaming technology. Your content, scheduled on the dashboard, is downloaded directly and automatically to the box and stored locally. Your content is delivered without interruption, even if the internet connection is lost. As long as the player is connected to the internet, the content updates instantly according to your actions on the interface.
Fully controlled
via remote access
The CrownUP player can be accessed remotely via any internet connection, allowing our technicians to act quickly if you have any issues with the equipment. The box also updates automatically, as does your content programmed through the dashboard.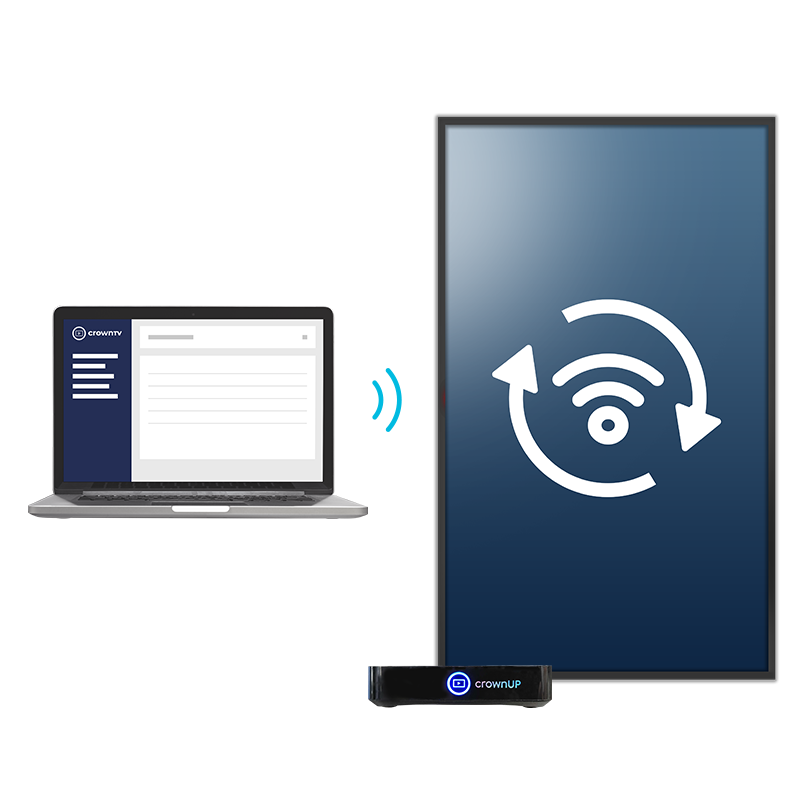 All-in-one box
4K Compatible

WiFi access point

Onboard 32GB memory (no streaming)

Screen monitoring

Automatic updates

Remote reboot

Complete remote access

Hardware watchdog

Energy efficient

Quiet, fanless technology
Ready to get started?
Choosing the right platform for your digital network isn't easy. We're here to change that. If you have questions about capabilities, implementations, integrations or anything else, just let us know. Our experts have the answers to make your process easy.
request demo