Beyond the product at hand, attracting the attention of shoppers, and potential customers, is one of the most important elements when crafting your brick-and-mortar storefront.

Every good business owner values the importance of first impressions. Within seconds, people are able to form a solid impression of who your brand is, what it does, and further research has suggested that people are able to determine traits like trustworthiness within just one tenth of a second.

Therefore, your storefront must be able to attract, and immediately catch the eye of your potential customer. Modern digital displays have taken the lead when it comes to telling your brand's story in just a few seconds.

Here's how you can increase foot traffic in your store and gain new customers using digital displays:

Show off your brand's visual storytelling skills
When crafting your digital display strategy, it's important to keep in mind the visual story that you want to be telling passerbyers. Given the fact that you only have a few seconds to catch the attention of the viewer, it's best practice to NOT add in loads of typography or periods of long copy. Instead, use the power of visual and interactive designs to instantly catch the attention.

Over the past few months, you may have noticed pop-up brands incubators, such as Storefront, are using more and more interactive displays during their duration of their partnering brands' allotted pop-up. Sounds like they're onto something!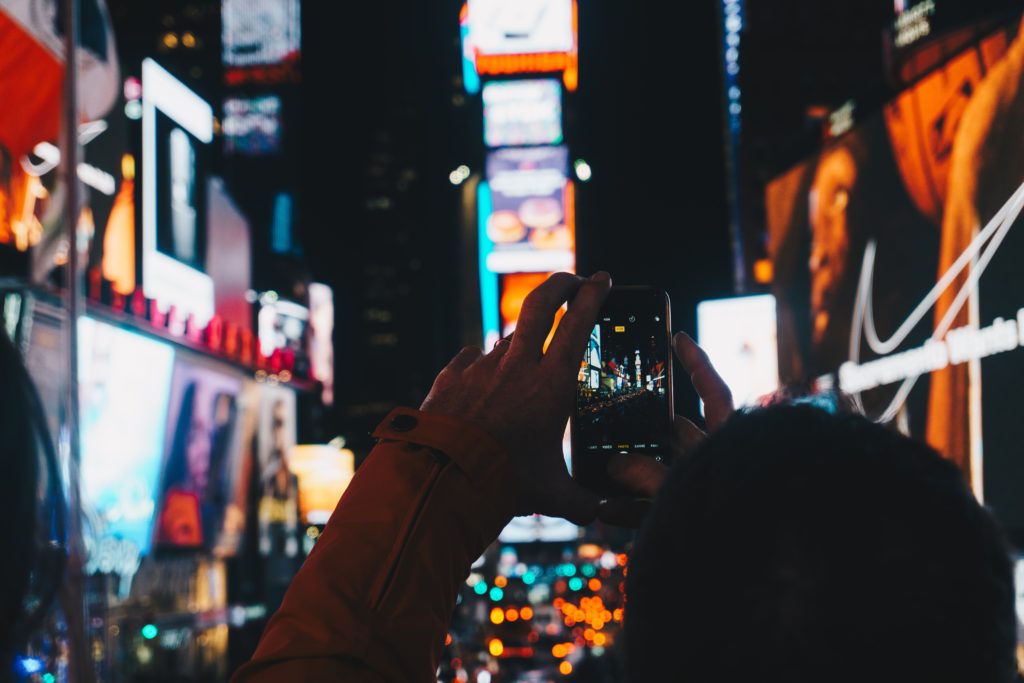 Stand out
The jam-packed blocks of Manhattan are full of stores for New Yorkers to browse. Almost every major chain has a presence in the city, alongside countless small and medium-sized businesses. Manhattan has a Starbucks every 5.6 blocks, and New York City ranks second behind Los Angeles in number of small businesses.
The sheer nature of capitalism coupled with the city's crowded, busy economic landscape means one thing: New York City businesses face fiercer competition than they would in other cities.
Before any business can compete for shoppers' wallets, it must first win their attention, which requires standing out from the crowd. Digital signage, with its novelty, dynamism and allure, is an excellent way to do so. Chances are every other store on your block uses printed signage, giving you an opportunity to distinguish yourself by opting for digital signage. A three-month study by Intel even found that digital signage earns 400% more views than static signs.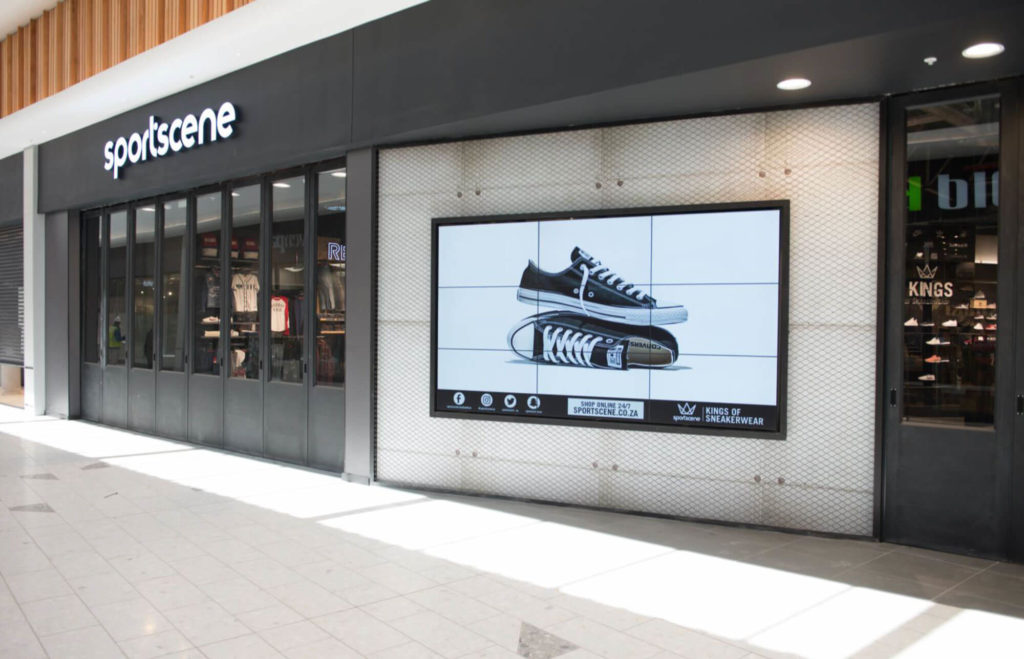 Promote sales
Everybody loves a good deal, especially when it comes to retail. And deals are all about the numbers – 30% off, 2 for 1, 5 for $20, etc. In fact, numbers are known to be a powerful marketing tool, for a few reasons:
They attract attention. Numerals are different in appearance than text, and that which is "different" stands out and draws attention.
They're easy and quick to read. Is it forty percent off or 40% off?
They instill trust. Which brand would you trust more: One that says it's offering a sale on select items, or one that says it's offering 15% off all back-to-school clothes? Precision = confidence.
They tell audiences exactly what to expect. Think "20% off all purchases over $100!" v. "Sale happening today!"
Keep shopper a part of the conversation
Consumers are at the receiving end of advertising all day, but they're rarely able to be part of the conversation. With retail digital displays, however, they can thanks to the benefit of interactivity. Digital signage apps like social media walls, where customers can post on social media and have their post show up on your store's screen(s), allow for more customer-centric, interactive content – a nice break from the one-way communications they're used to seeing.
Even the least tech savvy person can set it up
Time is money and technology is supposed to make our lives easier. Fortunately, setting up digital displays, even on a corporate level, is simple to set up and doesn't require much time to maintain – it's a "set it and forget it" type of technology with easy automation.
CrownTV's digital signage solution doesn't require any technical knowledge, professional installation or training to set up and use. The dashboard's scheduling features allow for true automation, with users being able to schedule content lineups for the week ahead and dictate when displays turn on and off. Even the busiest and least technologically-savvy person is capable of managing it – no IT personnel needed. Considering how interactive, dynamic and engaging of a technology it is, the time and effort digital signage requires is minimal.

Brick and mortar stores, while reinventing themselves almost daily, will never be absolute. We will never live in a world where we can say "I'm just going to run to the store for a bit." What brands need to realize is just like the internet made us reevaluate our marketing and advertising spend and mix; eCommerce is making us reevaluate our digital and physical mix.
Get up to speed with this year's hottest digital signage technology – request your demo today!