As we've previously explained, there are five components of a digital signage solution: digital displays, digital signage player(s), content, a content management system (CMS), and you, the user. The first component, digital displays or digital signage displays, is a big one. You can't do digital signage without them. But what exactly are they? Do you need to provide them yourself? Can you use a consumer TV? What about commercial displays?
This article will answer all of these questions, and then some. First, let's define digital signage display.
What is a digital signage display?
A digital signage display can refer to any screen used for digital signage purposes. Options vary in size and sophistication, ranging from tablets to TV screens to jumbotrons.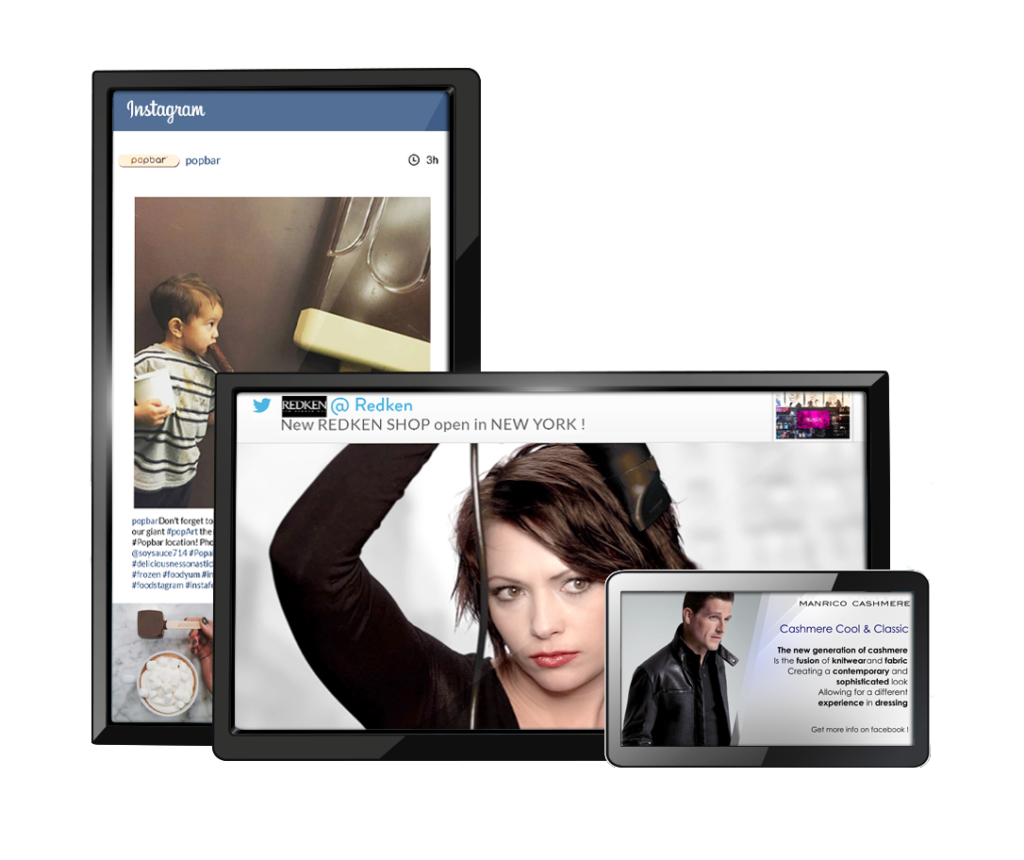 For a display to be compatible with a digital signage player, it needs to have the proper port for the player to plug into. The only exception is tablets, in which case the tablet functions as both the player and the display. The most common type of port on today's digital displays is HDMI, while older displays may use VGA, DVI or RCA. The vast majority of digital displays manufactured within the last two decades use HDMI, as do most modern digital signage players.
"Digital signage display" is sometimes used strictly to describe a professional or commercial display used for digital signage. A commercial display is a digital display meant for usage by businesses and public-facing operations. Commercial displays are different from consumer TVs that everyday people use in their homes for entertainment. We'll delve more into digital signage displays versus consumer TVs later in this article.
Do I need to provide my own digital signage displays?
That depends on whether or not you already have displays you'd like to use, and your preferences. These factors determine which digital signage buyer persona best describes you.
There are three main buyer personas in the digital signage market. Depending on which persona you fit, you may or may not need to provide your own displays.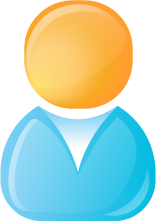 Buyer Persona #1: I want my digital signage provider to provide me with displays.
This buyer is looking for a turnkey digital signage solution, including displays. Most digital signage providers are happy to help you in this regard. However, it's wise to ask first, as it's typically not a standard option and comes with extra costs. The process of acquiring the displays varies by provider.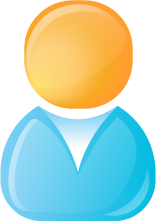 Buyer Persona #2: I have a digital signage solution, but need displays.
This buyer has all the digital signage components except displays, and has no problem providing their own displays. It's up to them to select and purchase the displays.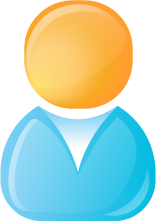 Buyer Persona #3: I already have displays in my establishment, but need a new digital signage solution.
We encounter this buyer persona quite often. They're often switching from a DIY digital signage method to a solution that uses digital signage players and a CMS. Fortunately, because any digital display with an HDMI port will work for digital signage, this buyer persona can usually stick with their existing displays and doesn't need new ones.
If you're providing your own displays, or just need more information on the topic, here's what you need to know about a popular choice: consumer TVs.
Using a Consumer TV for Digital Signage
Firstly, a consumer TV or consumer display is meant for home usage by consumers. It's what you encounter when browsing the home entertainment section of your local Best Buy, Target or Costco. LG and Samsung are the two major brands in this market, having what has been described as "the biggest rivalry in tech".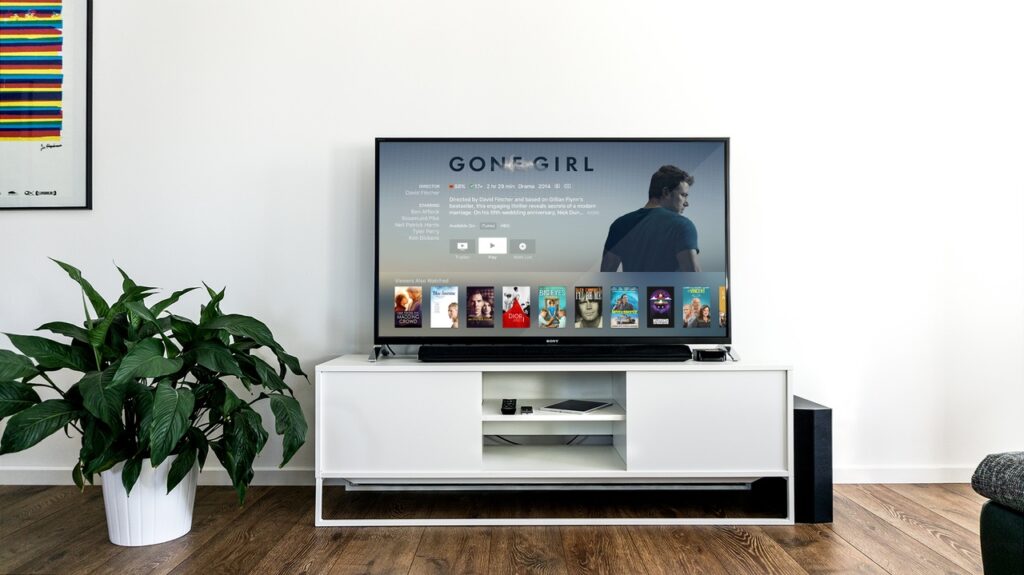 Using a consumer TV for digital signage is perfectly okay and practical, not to mention cost-effective. Whether you already have one(s) you'd like to use or are shopping for new ones, here are three important qualities to look out for:
Technologically modern:

Look for LED LCD TVs, or LCD TVs for short. LED refers to Light Emitting Diode, a light source used to backlight a digital display. Older TVs use CCFLs instead of LEDs for backlighting. LCD stands for Liquid Crystal Display, a thin and light type of digital display. LCD screens are today's most widely produced and sold type of digital display, displacing the once-popular Plasma displays.

Good picture quality:

Today's consumer TVs can display content at a few different resolutions, with High Definition or HD being the lowest one on the market (Standard Definition or SDTVs are rarely produced anymore). An HDTV can display content at HD resolution (1280×720 px or "720p"). Full HD is a step above HD, at a resolution of 1920×1080 px or "1080p". Ultra HD (UHD), also known as 4K, is a resolution of 3840×2160 px. We recommend Full HD or above for digital signage.

Sleek design:

Like mobile phones, consumer TVs have become more minimalist in design over the years. Look for a flat design with a thin, even bezel – the frame that surrounds the screen – on all sides. An even bezel is not just aesthetically pleasing, but also allows you to place the display in portrait mode without it looking lopsided.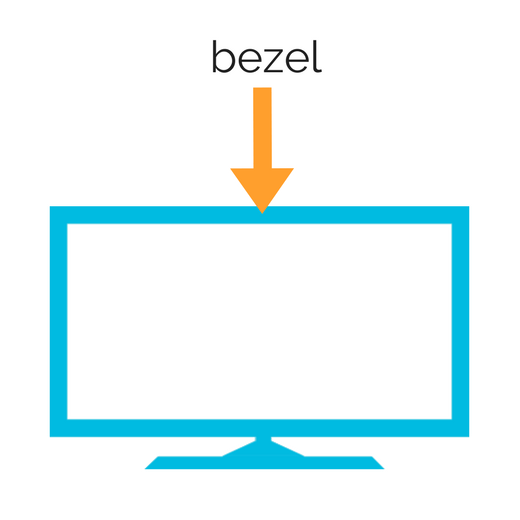 Consumer TVs are different from professional or commercial displays, which are meant for businesses and public-facing operations. It can be difficult to tell if a display is a consumer TV or commercial display just by looking at it, as there are differences between the two that go beyond outward appearance.
Consumer TVs vs. Commercial Displays
Both consumer TVs and commercial displays are used for digital signage. What leads businesses to choose one over the other? That depends, but to help you decide that for your business, here's some information from our infographic on digital signage components.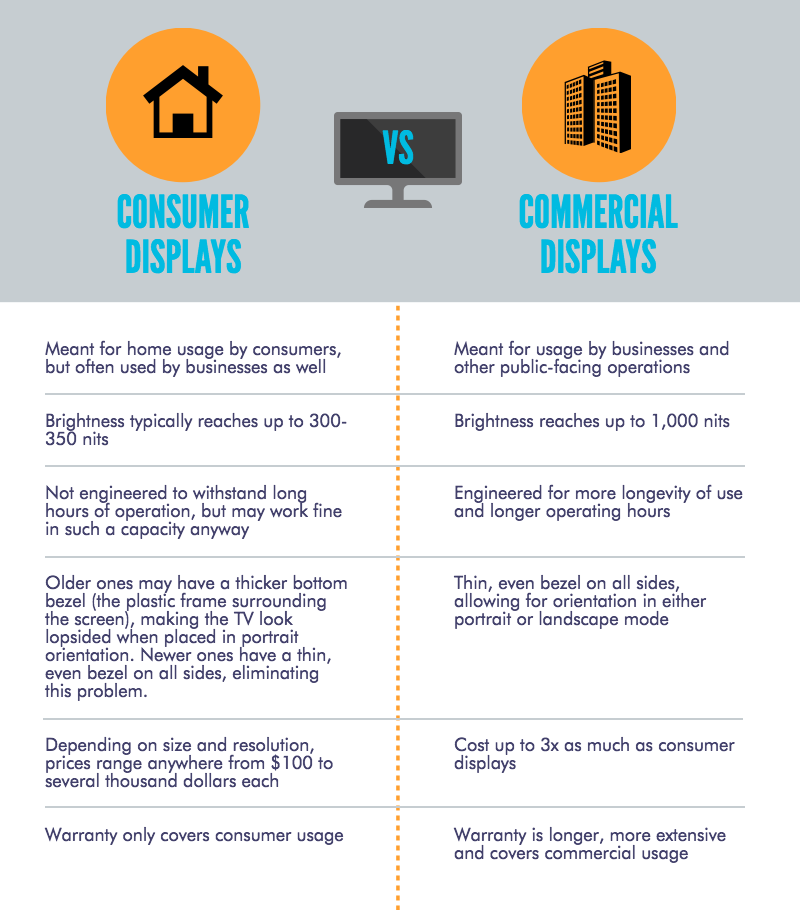 The choice usually comes down to budget and the scope of the digital signage project, not necessarily whether the buyer is a consumer or business.
NOTE: Video Walls
A video wall is made up of multiple screens tiled together. Each screen displays its own portion of content, and when all the screens are placed together, they create one image.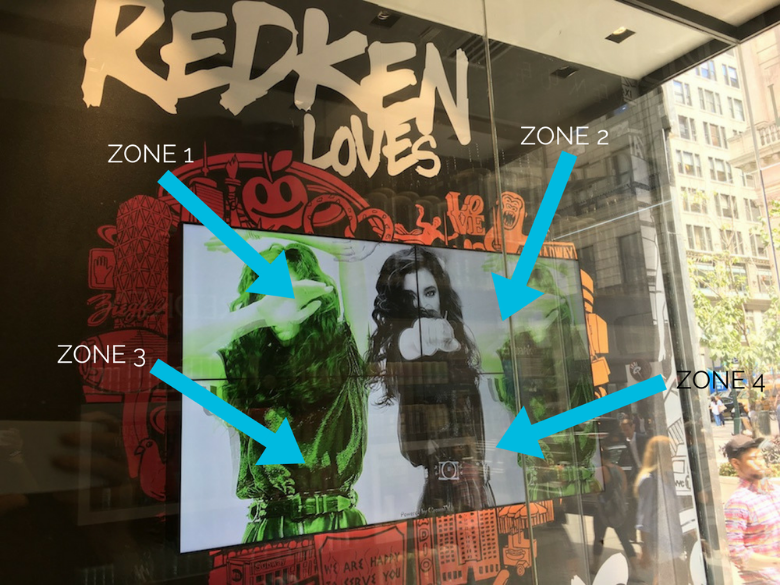 The individual screens making up a video wall must be commercial displays, because they must have a very thin bezel to minimize the gap between each screen. Consumer displays also do not have the ability to display a specified portion of content as part of one large image. The specified portion of content that each screen displays is called a zone.
Conclusion
The world of digital displays is vast and full of numbers, letters and technological jargon. You may not be a complete TV whiz after reading this article, but you should have enough information to make an informed purchase of a digital signage display. You may even feel more confident about buying a new consumer TV for yourself. Whatever your intention, make sure your displays are always sleek, modern and high-quality, using the knowledge you now have about what those terms mean in this context.
Need the other four components of a digital signage solution? Request a demo of CrownTV's technology.