Instagram
Gain interactivity by displaying Instagram photos from the best hashtags and accounts.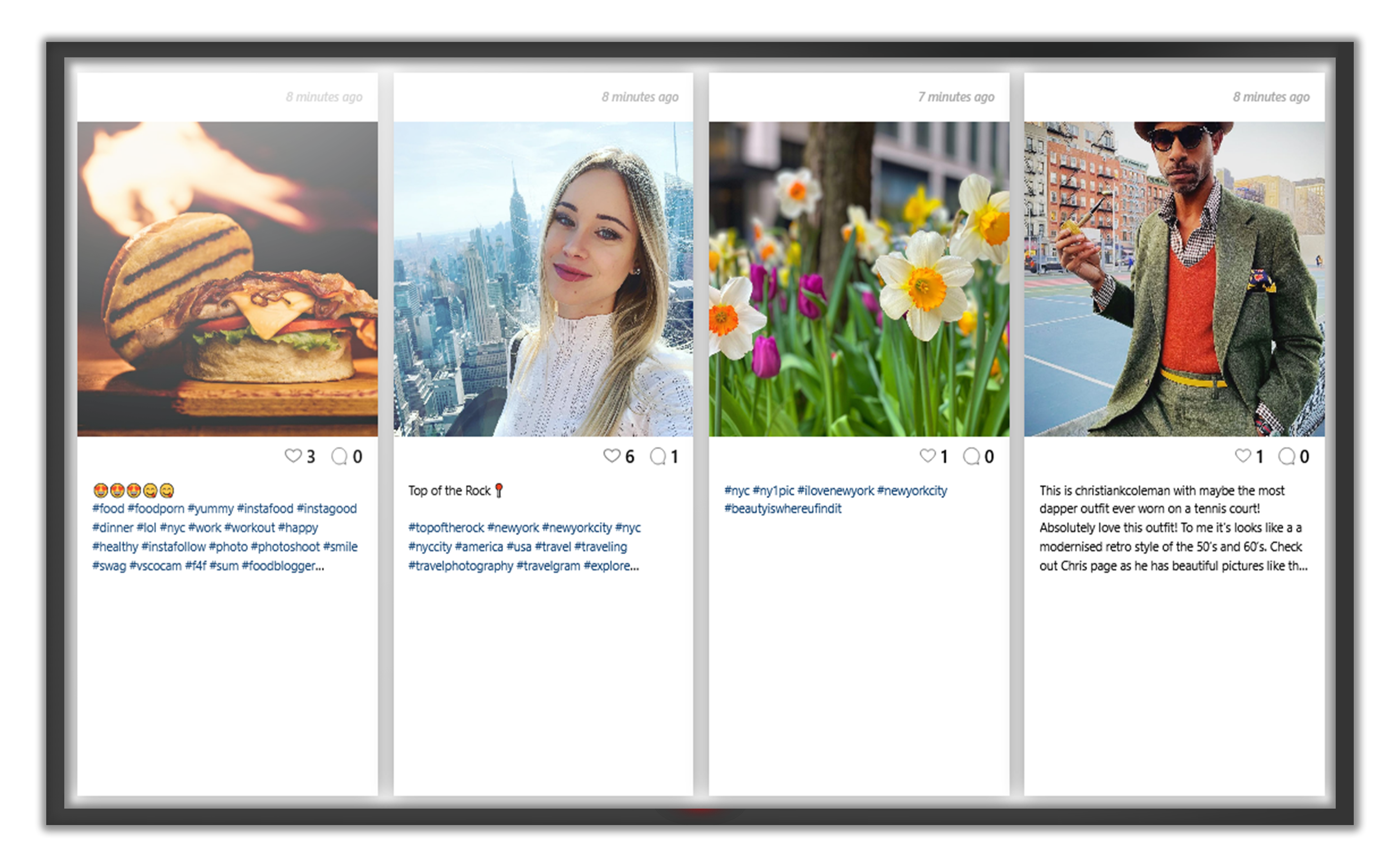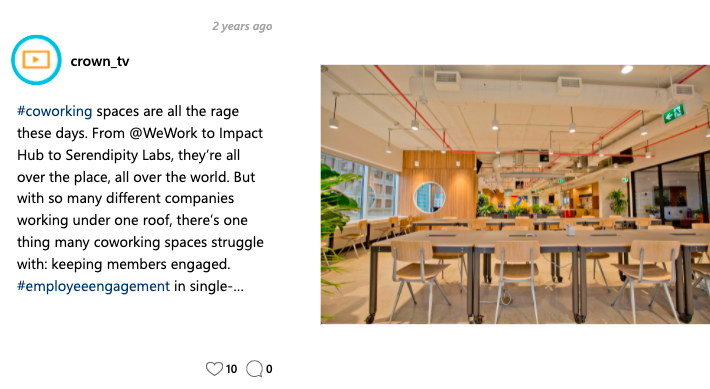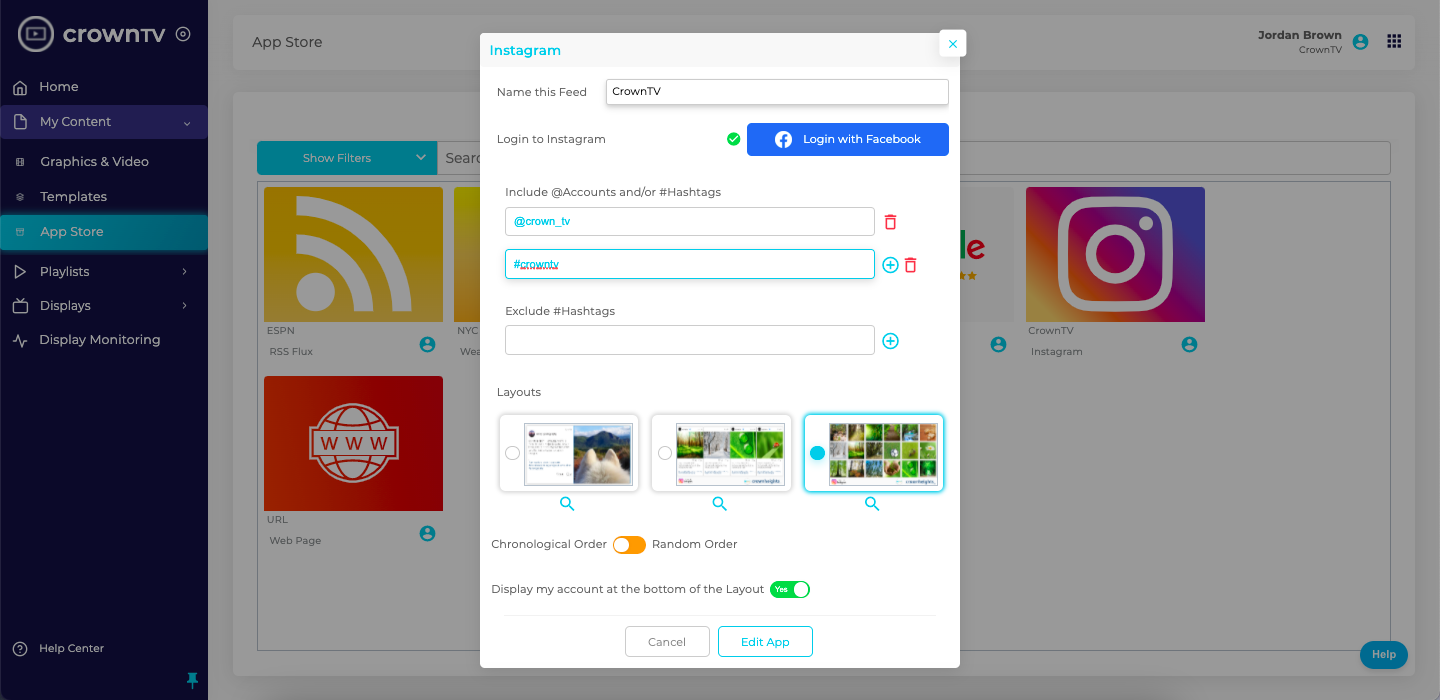 Features
Display Instagram posts from an account of your choice, and/or posts using a hashtag of your choice. You can also exclude certain hashtags.
Choose from three layouts: a single post, four posts or a scrolling tile layout. Also choose to display the account's handle in the bottom right corner.
Sort posts by chronological order, or a random order.