With Crown TV, displaying your dynamic digital
signage content has never been so simple.
Upload your media content (images, videos, PDFs) and choose your applications using our dashboard.
The CrownTV player, connected to the internet and your display, delivers your content to the screen.
A complete and mastered solution
from A to Z
Smart content management

Secure data management

Integrated advertising tool

Multi-site deployment

Supervision and maintenance
Intuitive and easy to use, the CrownTV digital signage dashboard lets you manage your content with just a few clicks. Whether you choose to manage display groups or individual screens, you'll have all the tools you need to create dynamic playlists of videos, PDFs, images or apps. You manage the media on your digital screens, and with extensive scheduling options, you develop your digital signage strategy.
Data encryption, firewall protection, monitoring teams, constant security testing. Always updated to the latest technology to stay up to date. Custom architecture to ensure maximum protection. Full network architecture of CrownTV available to your IT team upon request.
Sell ads on your digital signage! We provide a way for advertisers to feature campaigns on your displays. Generate a full report of what content has been playing and for how much time, in order to bill your advertisers accurately. Our professional design team is also available to create advertising content.
We're capable of deploying our solution wherever you need it, with a network of installation teams in the United States and Canada for anything from small to complex projects. We can replace your solution currently in place, or start from scratch. Expect everything from a full deployment timeline to regular reports to your team with pictures, notes, etc.
Our team of experts monitor all of our clients in real time, with alerts if anything out of the ordinary arises.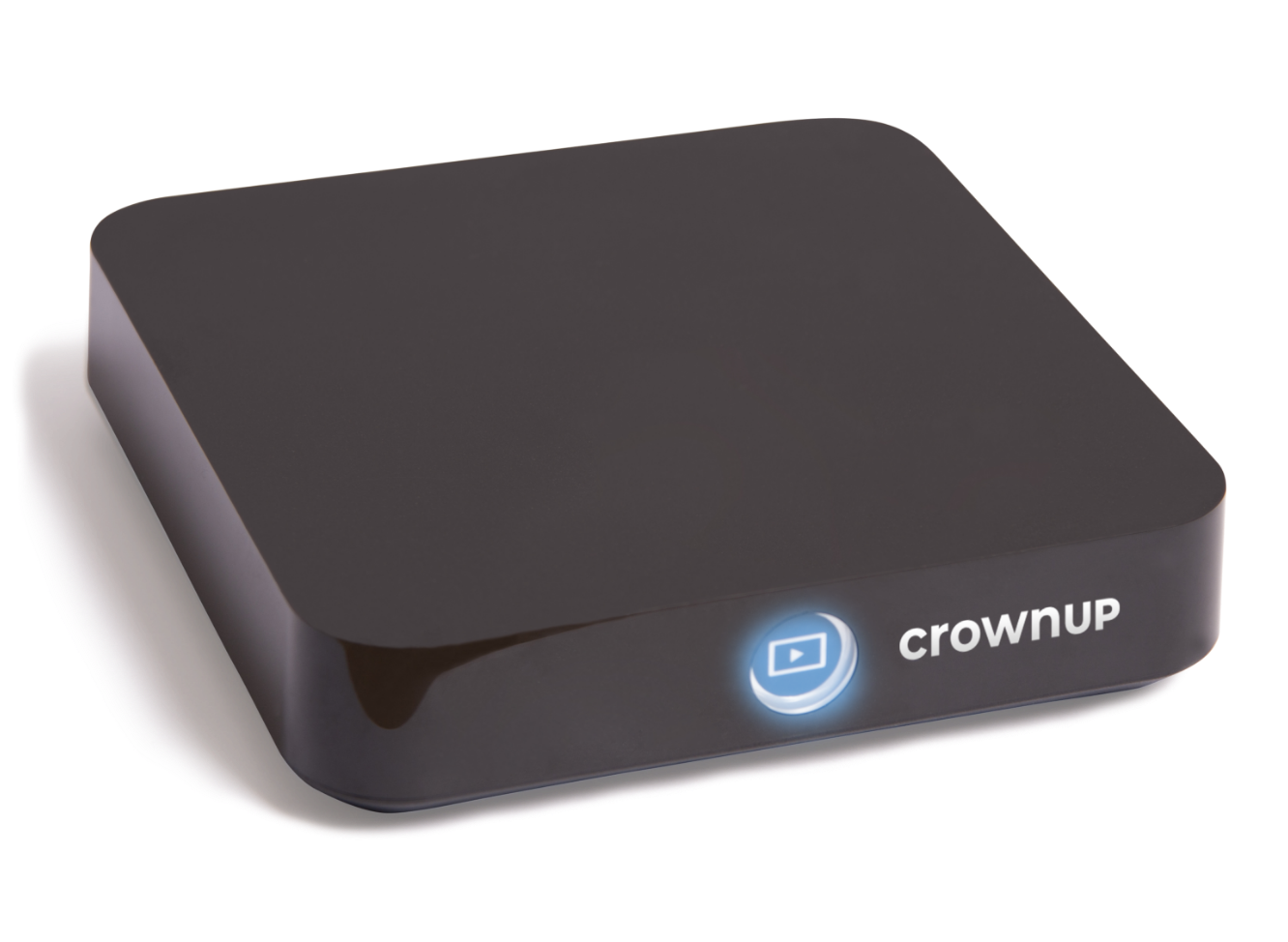 Our powerful digital signage player
Equipped with a patented system and entirely developed by CrownTV, the CrownUP player has been specially designed to meet the requirements of the most sophisticated digital signage programs. Its integrated, self-managed, sequential electronics guarantee you a high-performance, consistent display on all of your screens.
Learn More
One dashboard to
manage all of your
content
Our simple online dashboard gives you complete control of your digital signage network. Make real-time changes to your content, settings and scheduling from wherever you are using a laptop, tablet or smartphone.
Learn More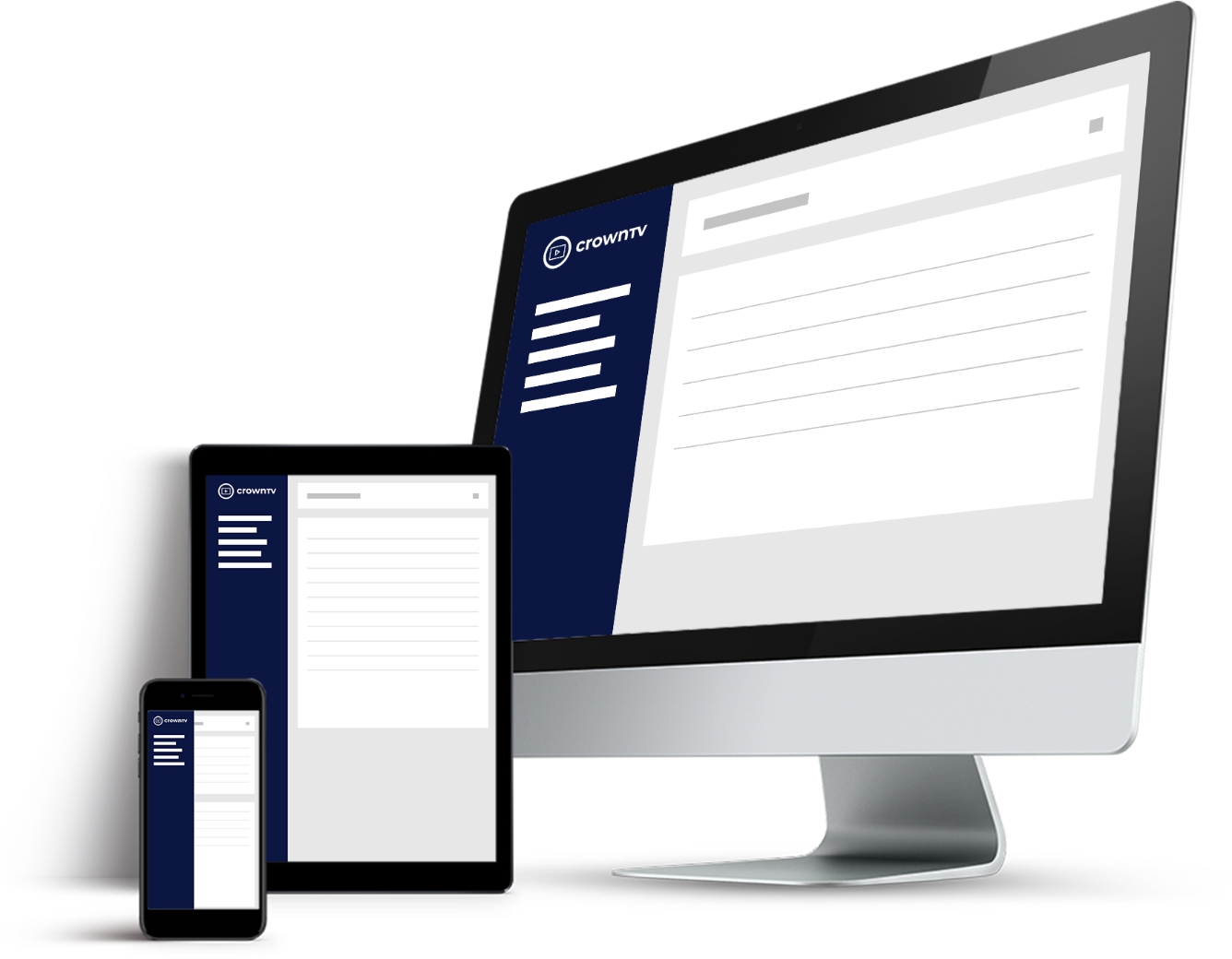 Keep your displays fresh and refreshing
Our constantly evolving apps ensure your content is always interactive and exciting. Display real-time social media, RSS feeds, news, weather, company updates and more to keep audiences engaged and informed.
see more
They trust us

"We love CrownTV. The interface is really intuitive and it's great to have all of our in-house content easily displayed for our guests. Having a platform to showcase our behind-the-scenes work at Fashion Week has been a great talking point."

"Thanks Crown TV for helping us keep our offices on the cutting edge of technology. Our patients can now enjoy up-to-date news and information on all things dermatology while they wait."

"CrownTV met all of our needs perfectly. We have more informed and engaged staff, less cluttered walls and better content. We've received a lot of positive feedback from our staff who really enjoy the new way of communicating."