French consumer experience technology company Crown Heights has earned the trust of Bouygues Telecom, one of France's largest telecommunications companies, as the new provider of dynamic digital displays in its 550 stores. Following the deployment of 1,100 CrownTV players and 500 CrownTab tablets, Crown Heights now manages and maintains the entire digital display network across ​​Bouygues Telecom's retail stores. Crown Heights is the parent company of New York City-based digital signage company CrownTV.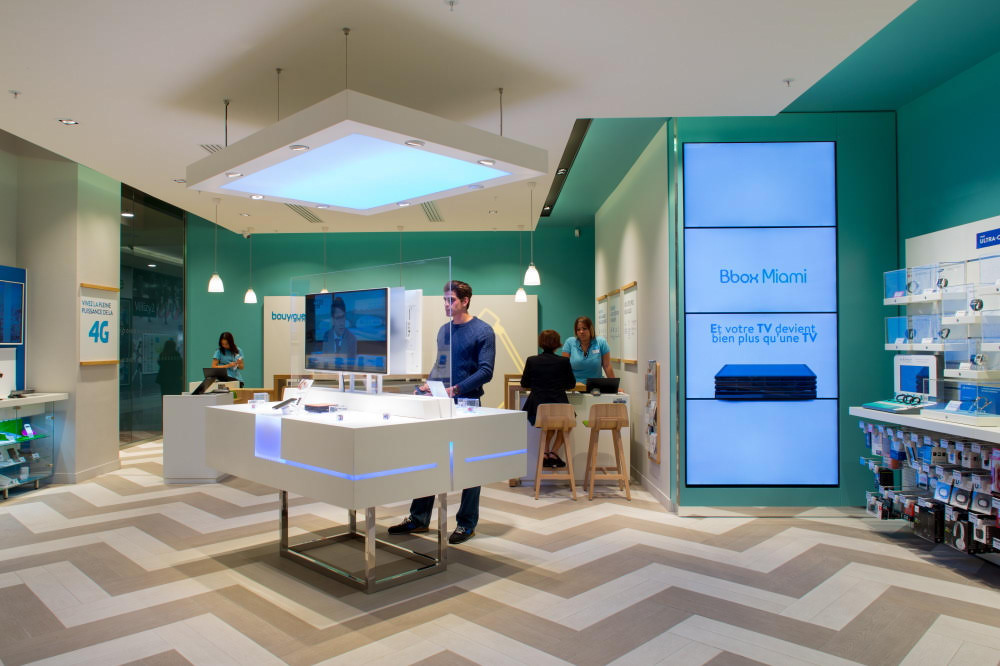 Bouygues Telecom had previously used another provider for its digital signage operations, before launching a search for a new vendor and choosing Crown Heights in late 2016.
A tailor-made solution
The advent of digital technology has profoundly changed consumption patterns and the customer journey to the extent that most retailers are digitizing their points of sale. Bouygues Telecom is no exception, as digitization is at the core of its business.
Bouygues Telecom had decided to reorganize its digital displays within its stores to offer visitors a better digital experience. After a search for vendors that lasted several months, Crown Heights was selected. In addition to offering a reliable product, the company was able to deliver a tailor-made solution to fit the needs of Bouygues Telecom's customers.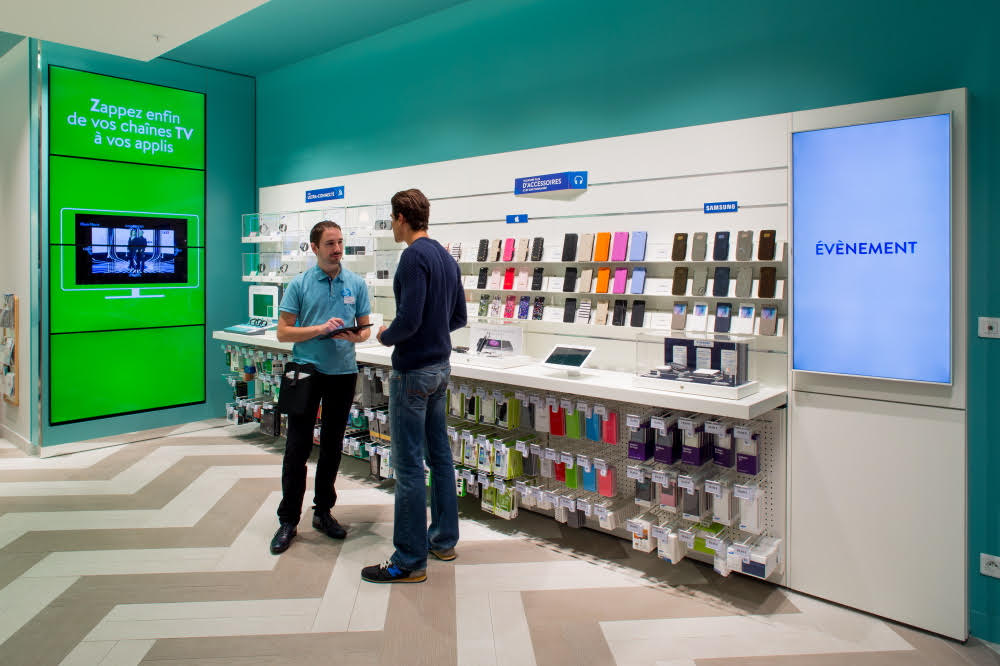 Among the requests made by Bouygues Telecom was an optimized way to manage its vast digital signage network. Crown Heights thus made Bouygues Telecom a special interface allowing control of all its displays (over 1,100 screens in nearly 550 shops) from a single platform, on which it is also possible to manage a heterogeneous set of installations (tablets, horizontal and vertical screens, video walls, etc.). On the same interface, it is not only possible to manage content, screen brightness and on/off times for players, but also to monitor the functioning of the installations in real time and address any problems as they arise.
An impressive time-to-market
The digitization of its stores represented a challenge for Bouygues Telecom, who needed a tailor-made, turnkey solution with the smoothest transition possible. In addition, because deployment at each point of sale was carried out at different times, Crown Heights provided Bouygues Telecom's project managers with a special feature to help them oversee deployment progress in all its facilities and adjust priorities as necessary.
Thanks to all the collaboration, flexibility and optimal distribution of resources, Crown Heights was able to deploy its solution to nearly 550 stores in just three and a half months. This timeline was more than satisfactory for both the project managers and point of sale managers involved.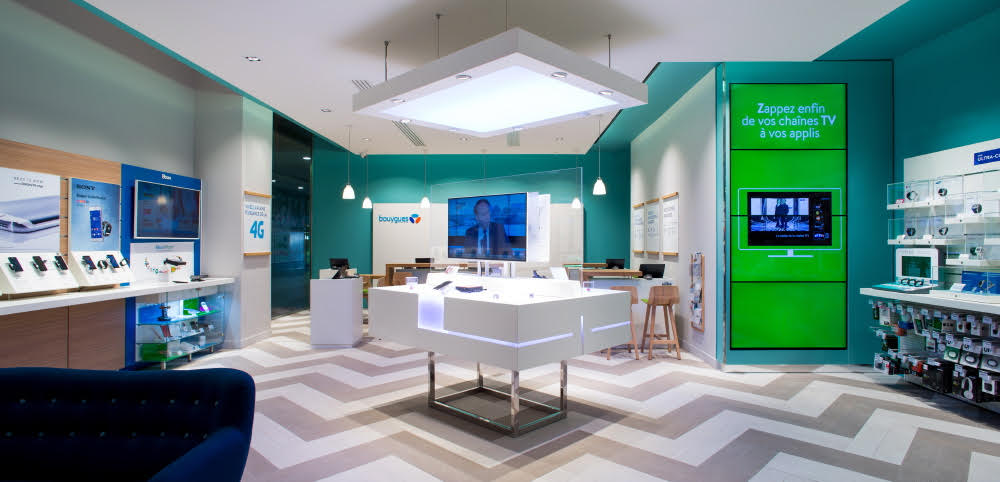 Another issue identified by Bouygues Telecom in its consultation was the need to improve store visitors' digital experience as the brand evolves in a highly competitive market, and to convey an innovative image through a reliable digital signage network at all points of sale. Mobile operators need to welcome their customers into a space where innovation is seemingly everywhere. However, in order to offer a coherent customer experience throughout such a large network of shops, it was necessary to have a global strategy that Crown Heights was able to implement. The company had not only the capacity to intervene at a national level, but above all the means to provide Bouygues Telecom with a tailor-made solution.