Weather
Display the weather forecast for today and the following days in any city you want.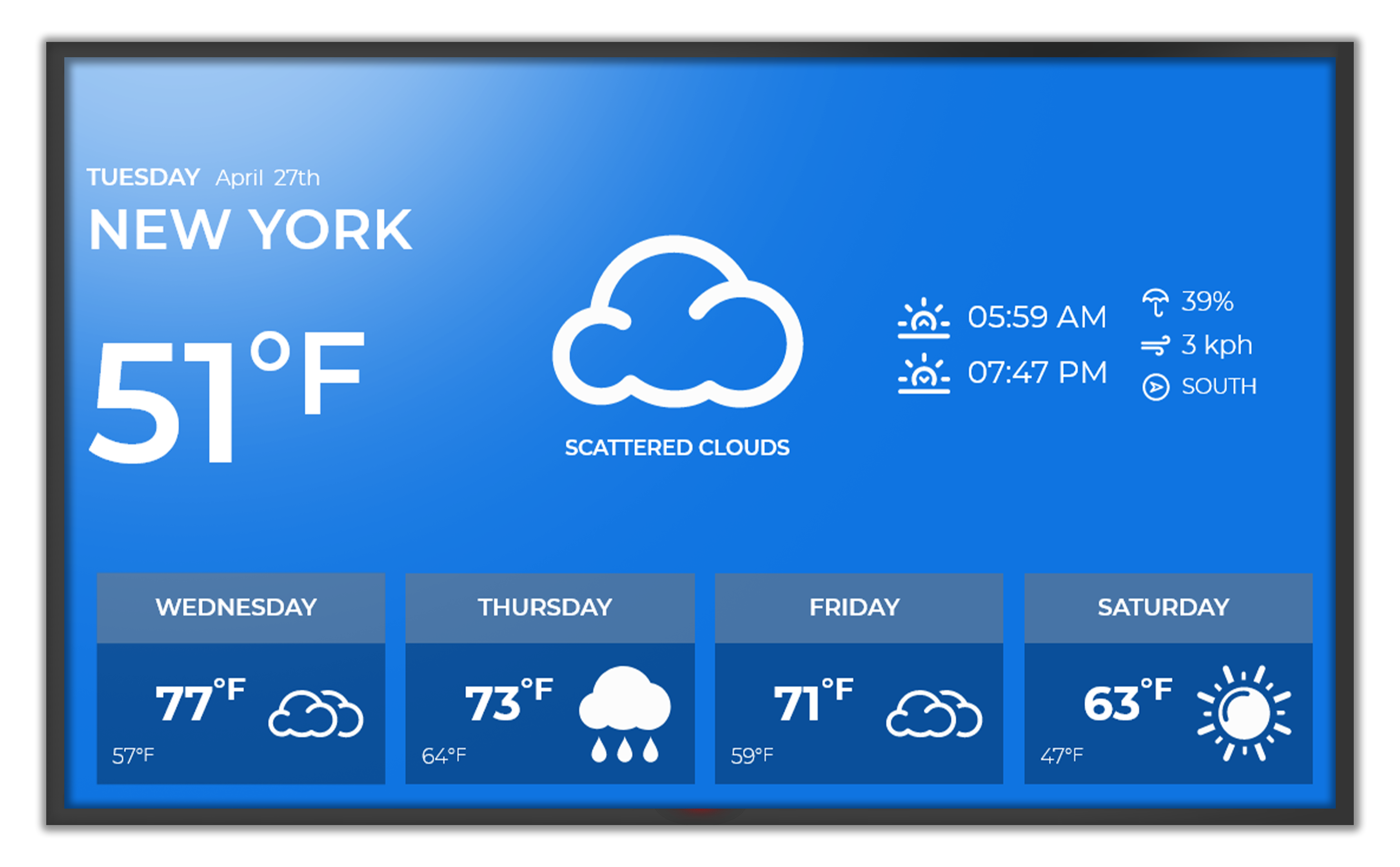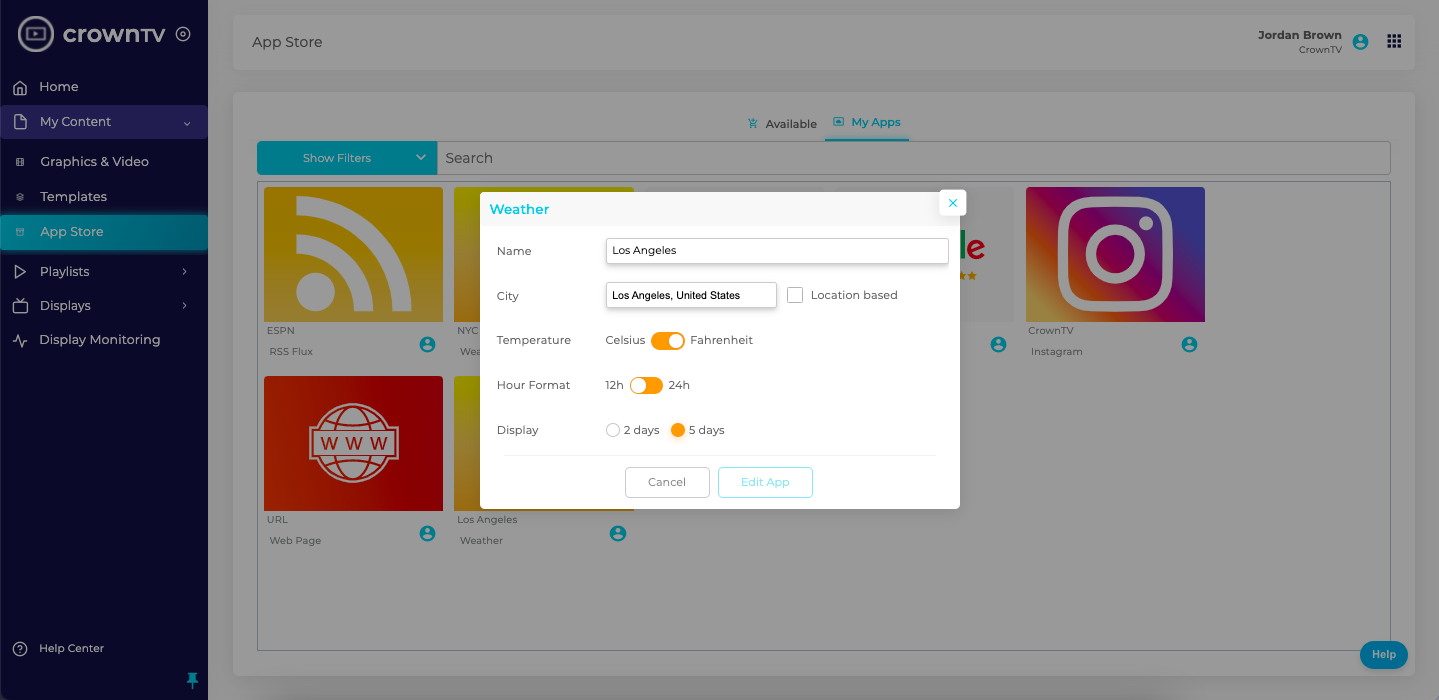 Features
Configure the app to automatically detect your location, or choose any city in the world.
Display the temperature in Celsius or Fahrenheit, and the time in 12H or 24H format.
Show the current weather as well as the two or five-day forecast.