News
Configure the RSS feed you want to display on your screens and keep your customers informed.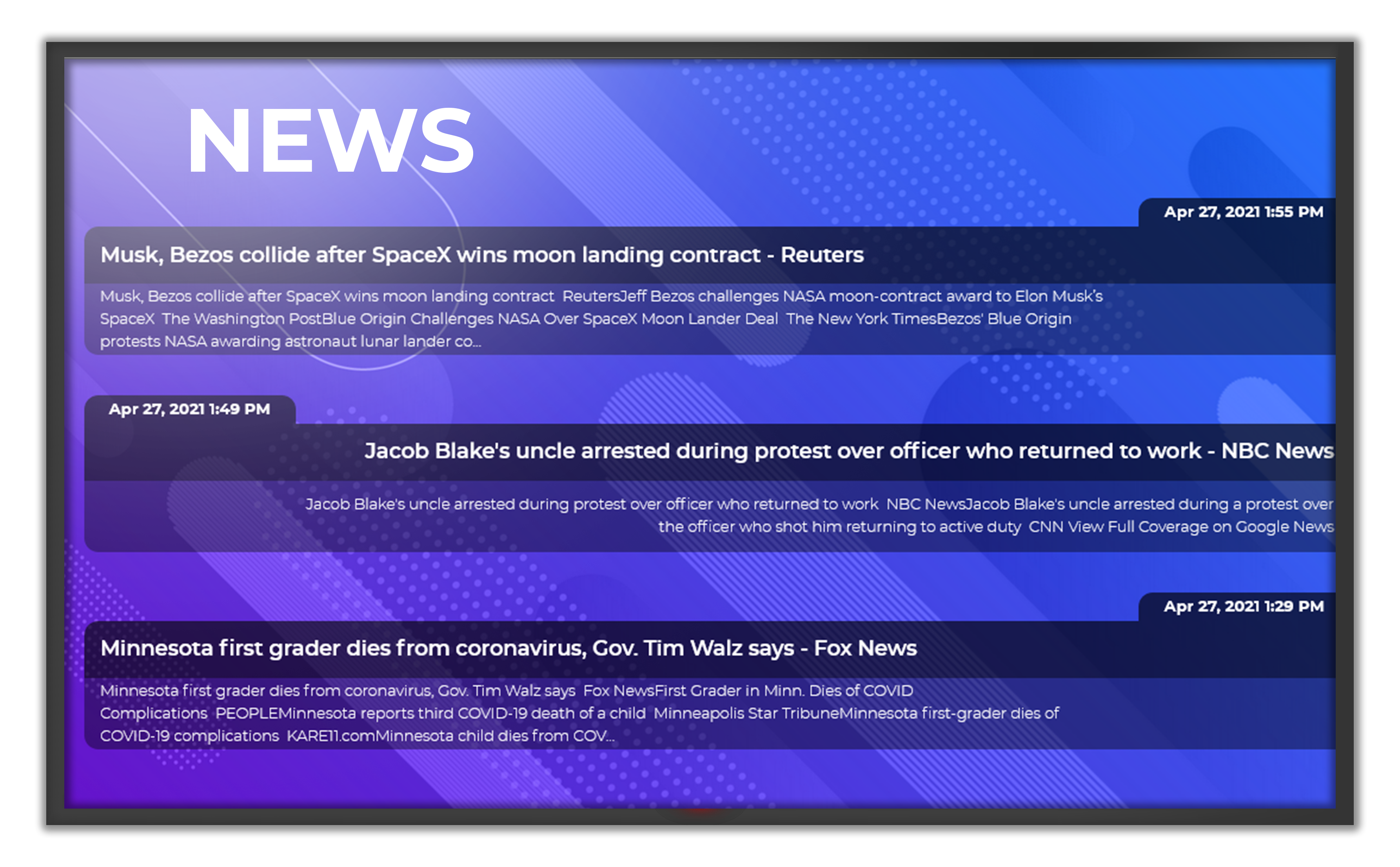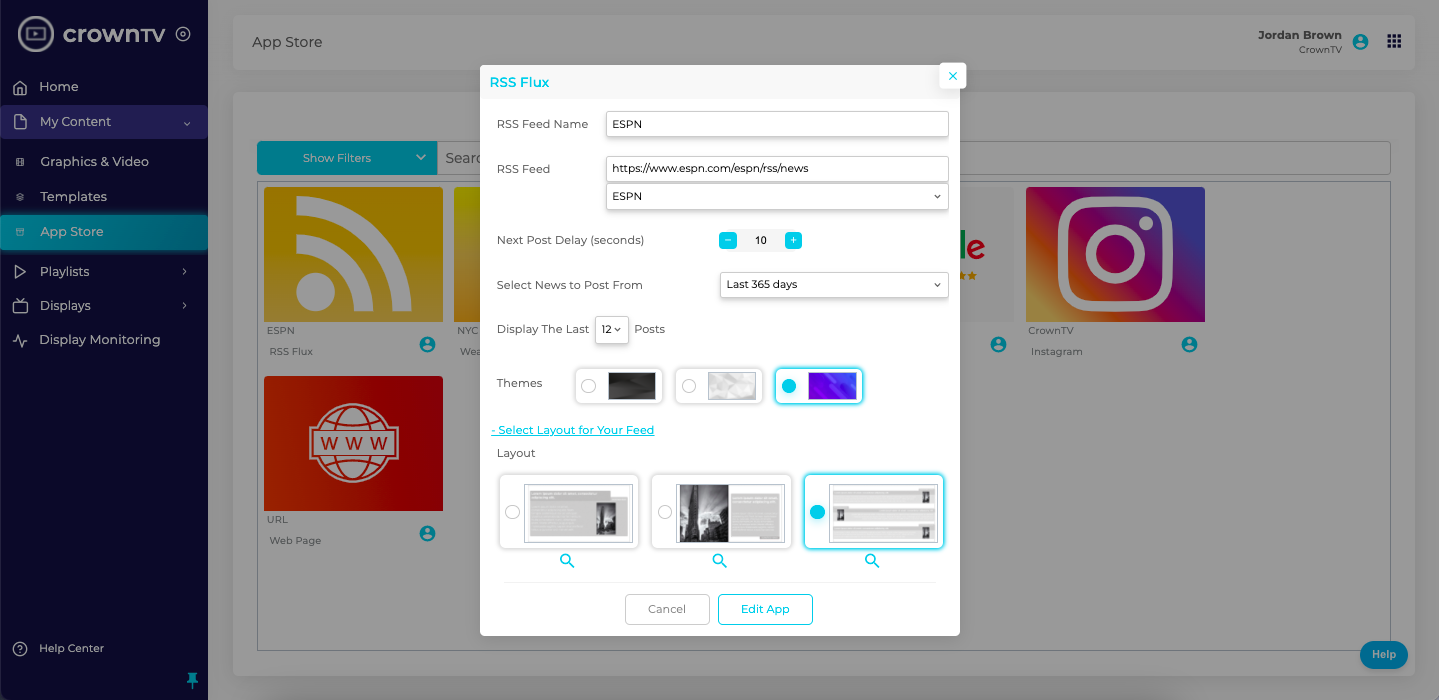 Features
Select from a built-in list of popular RSS news feeds, or input any RSS feed's URL.
Indicate the time interval between news posts (in seconds), recency (today, last 7 days or last 365 days) and how many posts to display (up to 12).
Choose from three different color and background themes, and three layouts.