our compact digital signage player is loaded with functions
ensuring a seamless operating experience
One Device, Endless Functions
The CrownTV player connects to your digital displays and powers your content with little effort required on your part. This plug-and-play device is easy to set up, energy-efficient and compatible with any digital display. Choose from several options to customize your operating experience.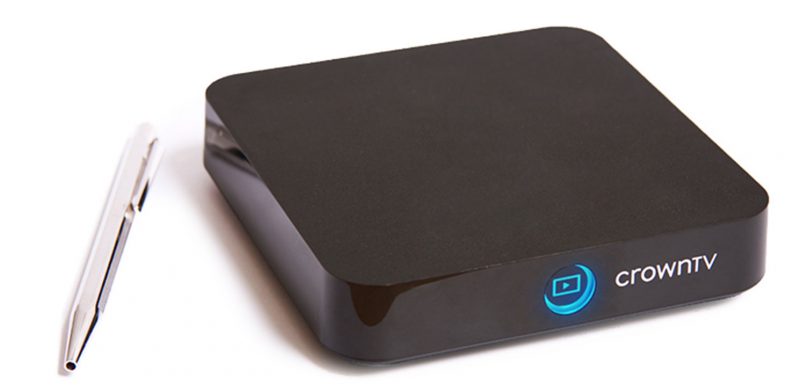 wire-free or cable options
Choose from a wifi or cable (ethernet) connection.
FANLESS TECHNOLOGY
Device stays cool without breakage and noise.


ONBOARD MEMORY, NO STREAMING
Display content without streaming it through your internet connection.
FULL DISPLAY COMPATIBILITY
Compatible with displays of any size, from small screens to video walls.


SOUND
Appeal to multiple senses by playing music or video with sound.
PLUG & PLAY
Easy setup with no technical knowledge or professional IT help required.


HDMI / RCA CONNECTION
Connect to almost any display.
FULL HD & 4K COMPATIBLE
Display your content in full HD or Ultra HD/4K resolution.

AUTOMATIC UPDATES
Your software automatically stays up-to-date with our latest features and improvements.
COMPLETE REMOTE ACCESS
Control your content from the cloud, wherever you are in relation to your displays.

L'Oréal

"Digital signage has improved our quality of service at all levels. Displaying information about the salon, its expertise, brands and innovations draws clients in. We highly recommend digitization. It's impactful and attractive."

SEE CASE STUDY

Popbar

"We already had displays but wanted the capability of changing franchisees' displays for specific locations if needed. I think it enhances the overall look of the brand. We love being able to connect remotely."

SEE CASE STUDY

Gansevoort Hotel Group

"CrownTV has enabled guests to stay aware of current happenings and promotions on our properties. The interface is very intuitive and well-designed. We look forward to continuing to use it to drive revenue."

SEE CASE STUDY