quote of the day
Inspire your audience with a daily quote displayed on your screen.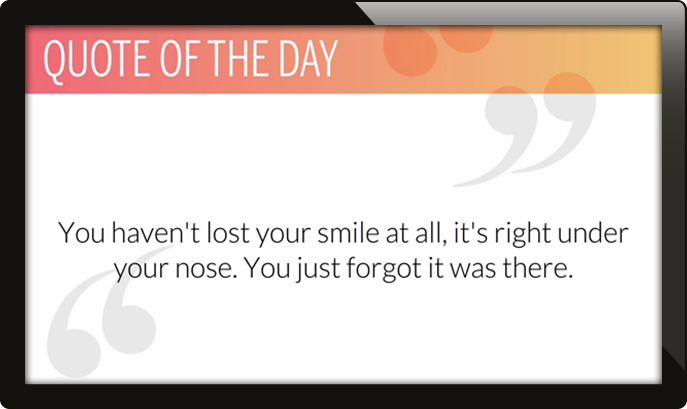 quiz
Make waiting time less dull by displaying a quiz. Make it fun and entertaining, or make the questions pertain to your business to educate customers.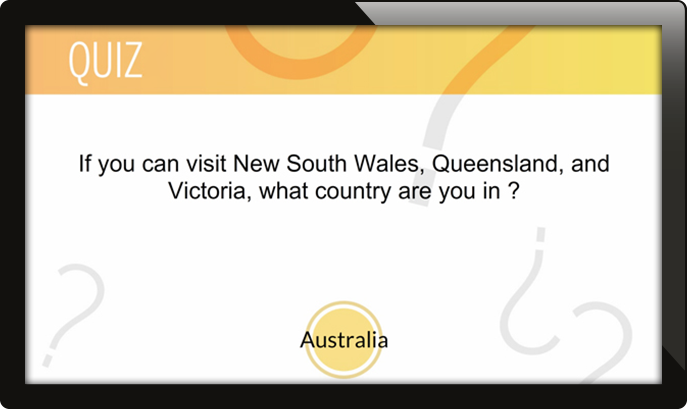 office motivation
Motivate your employees to get the job done by displaying inspirational quotes or words of encouragement.